Export User Inputs as CSV
When using a Flow that includes user inputs in a Growth Tool or Broadcast, you can export all occured user inputs per user.
To do so, browse to Grow if the flow was added to a Growth Tool or to Broadcasts if the Flow was sent in a broadcast. By clicking on a certain Growth Tool or Broadcast, the details view will open. Here you can find the Results link - click the link to proceed.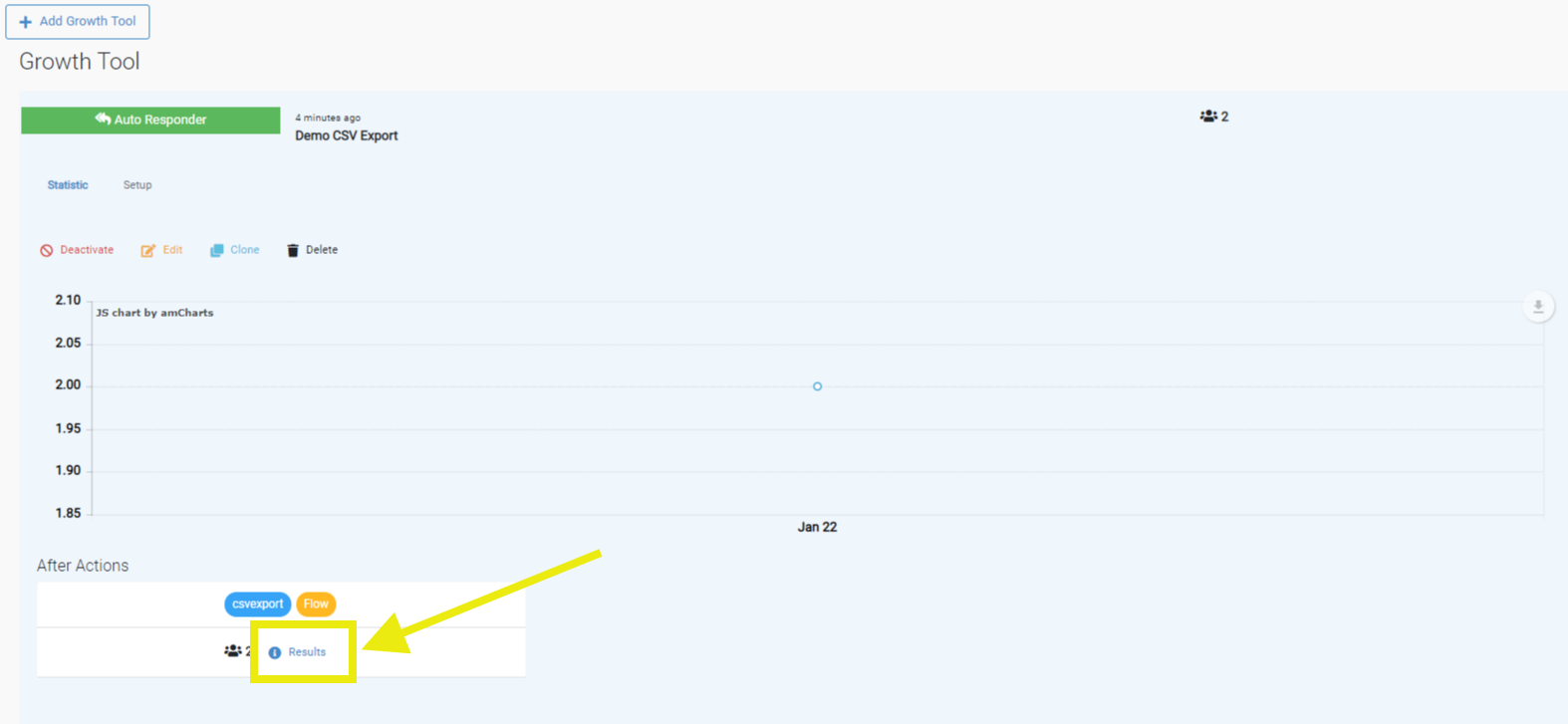 In this view you see how users navigated through your flow, further you can already see the submitted data by users. To export the data, click the Export data as CSVbutton.

This opens the download view, here you can manage your data export and define your CSVs columns.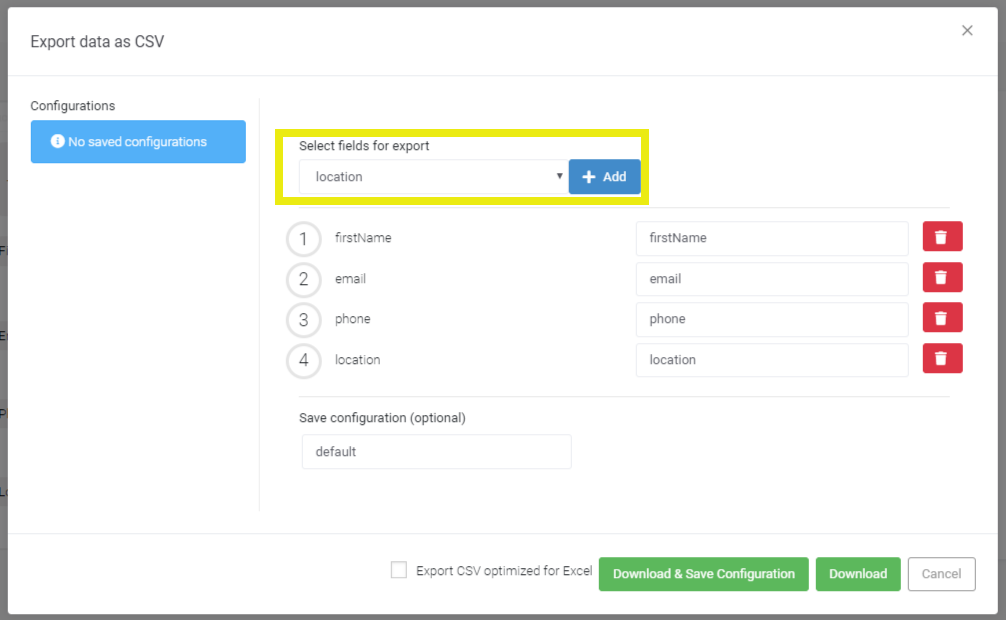 Here all your Custom Fields are available. Further there are default columns provided by Facebook you can choose from:
firstname
lastname
gender
facebook_id
salutation
created_date
Just add a column by picking a field and clicking the + Add button. The columns will be ordered in the exact order you picked them. For the CSV export, you can rename every column name as you wish.
When you use Microsoft Excel, make sure to check Export CSV optimized for Excel.
In case you created a configuration that you wanna match somewhen in the future, then make sure you save the configuration by entering a configuration name and clicking the Download & Save Configuration.