How to keep automatic Messages out of your Inbox
Using Messenger Marketing creates a lot of messages that are handled automatically by Chatvisor. Since the messages are already handled, you don't want them flooding your Page Inbox.
To automatically sort all of the messages that are handled by Chatvisor into your Page's "Done" folder, you just need to change two things in your Page settings. Establish the Chatvisor App as "Primary Receiver" and the Page Inbox as "Secondary Receiver". To do this go on your Facebook Page to "Settings > Messenger-Platform".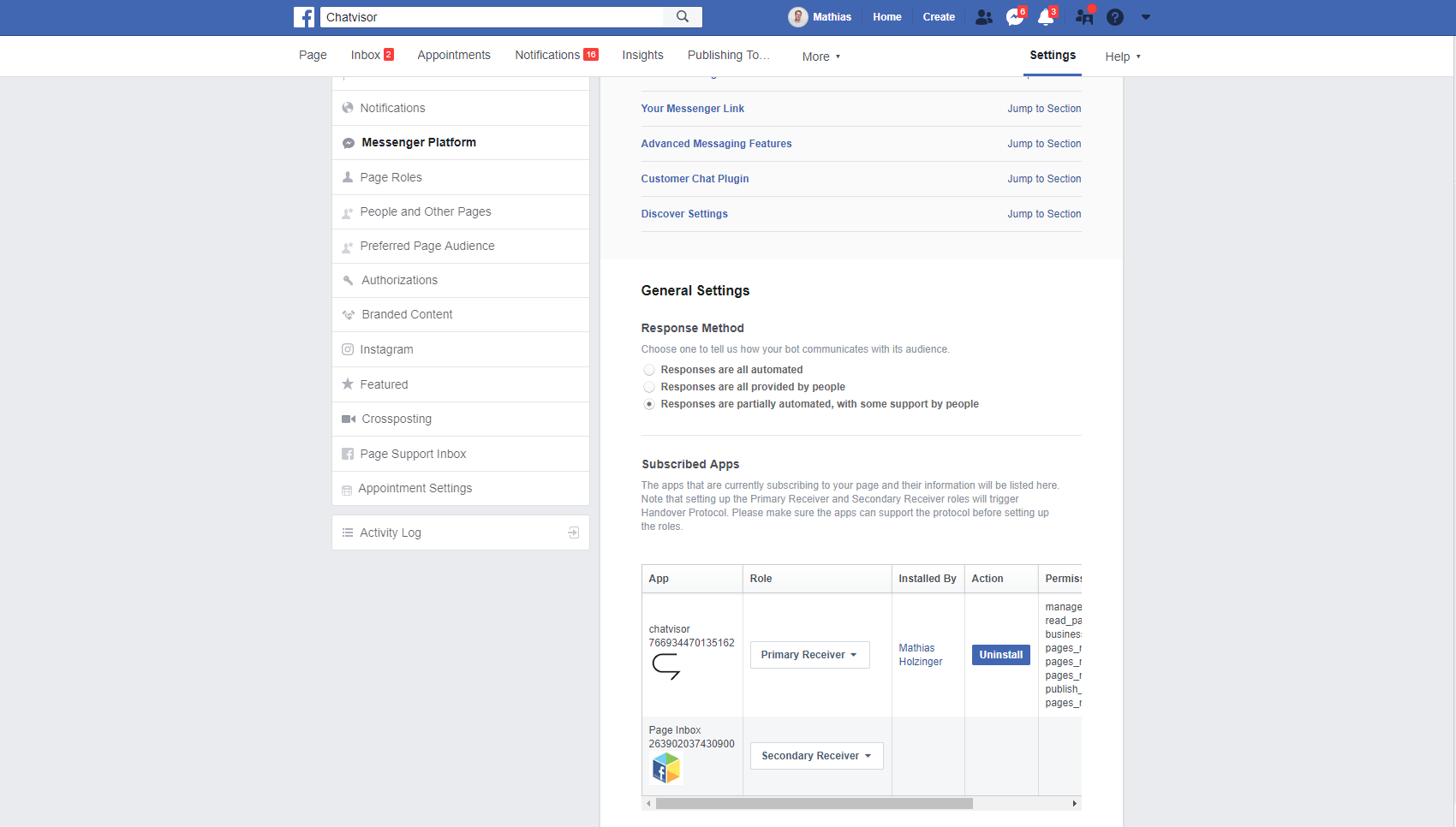 This short video shows you how to do it step by step:
This leads to you only getting messages in your inbox that actually need your attention. Everything else is being filtered out.