"Get Started" Button and Messenger Menu
Messenger Configuration (Tab: Facebook)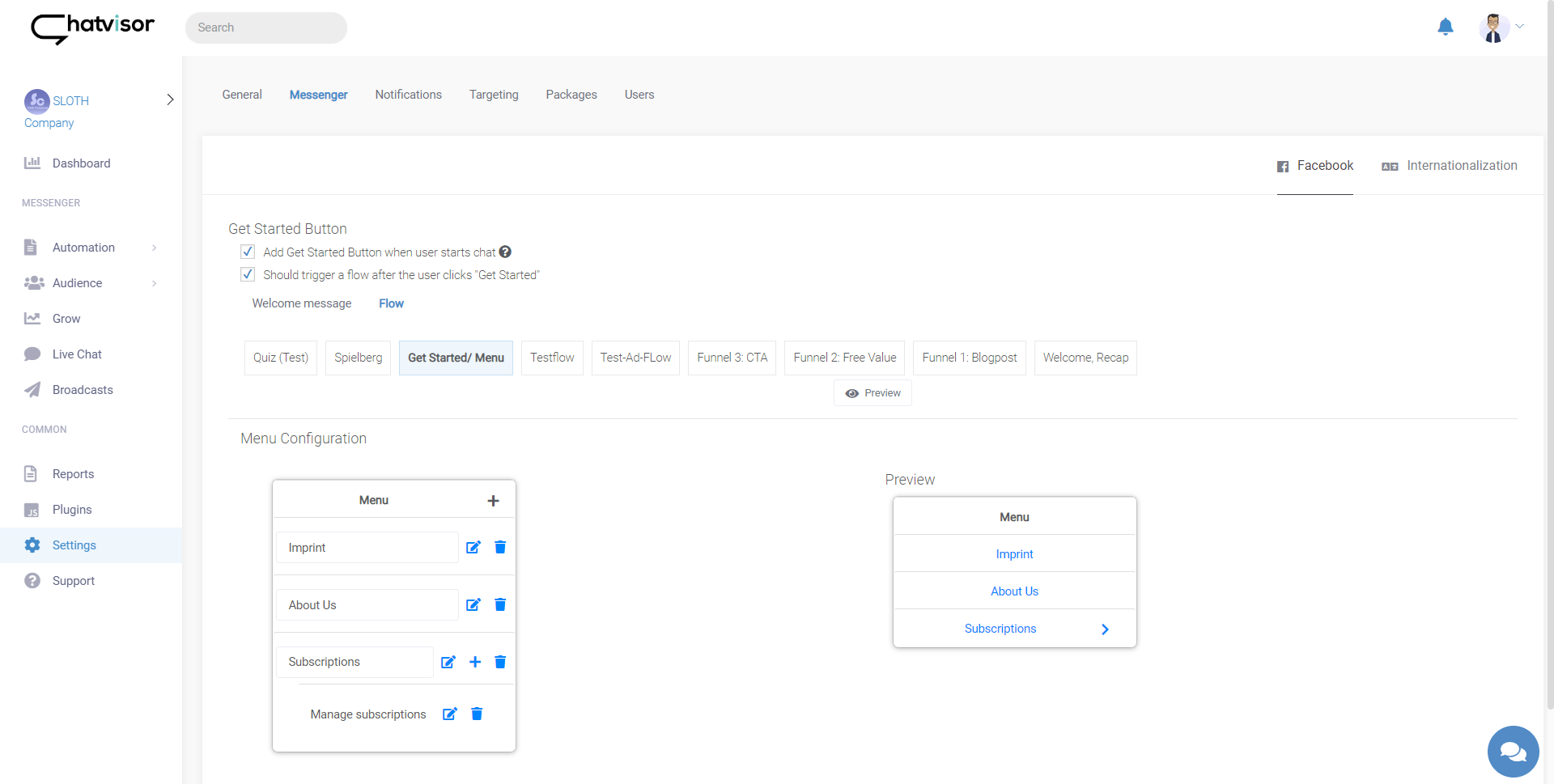 Get Started Button
Using this feature makes the welcome screen include a get started button. It starts a conversation with your Messenger bot when it is tapped. When a person taps the get started button, the message get started will be posted into the conversation and your bot is then granted permission to send messages.
To activate the button, check "Add Get Started Button when user starts chat".
To trigger a flow when the get started button is tapped, also make sure to check "Should trigger a flow after the user clicks Get Started". You can use this for a welcome message or a more complex flow, which could cover a quick FAQ or some fun experience like a quiz.
Messenger Menu
With activation of the get started button you can also add a Messenger menu. The Messenger menu can be a starting point for common processes or to solve common problems. Three menu items can be created, each ob them again can have three sub-items.
Each menu item can:
trigger a flow,
open a URL or
start process to "manage subscriptions", "delete user data", show "privacy" information.
That's how the Messenger menu looks like: