Facebook's "Click to Messenger" Ad + Chatvisor
Facebook Ads are a great way to get Messenger traction. Whether you'd like to gain subscribers or for example promote a Messenger quiz. Moreover, you can use Facebook's targeting options to exploit new communites.
The ad works like this: when an user clicks it, he'll be redirected to Messenger where he'll receive an initial message plus a call to action (CTA) button - until here the setup happens in the Facebook Ad Manager. Through Chatvisor you can define what happens after the user clicks the CTA button - ask for subscription, quiz, etc.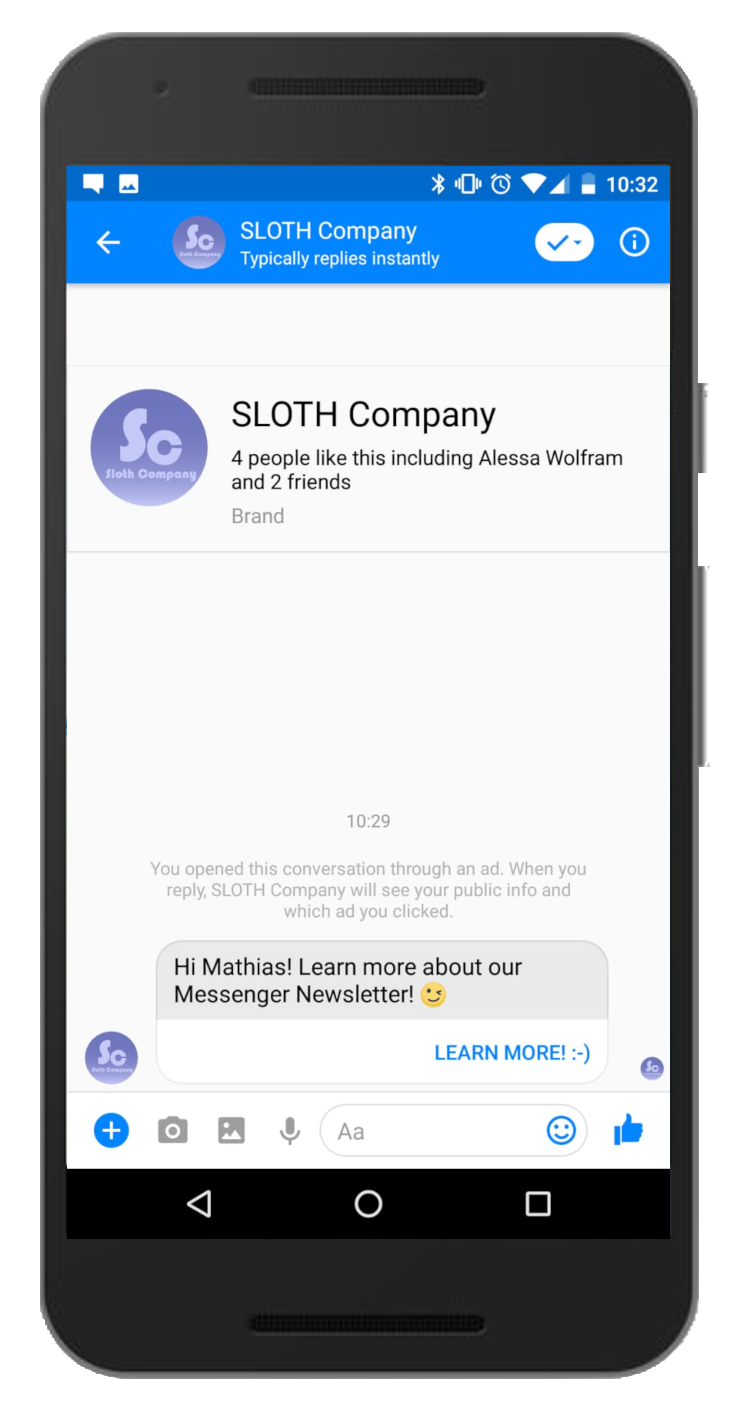 Take a look at the following video to learn how to set things up: