Messenger Codes and Referral Links
The "Messenger Code" offers you the possibility to generate subscribers (or start a flow for another reason) from an online presence. It is quite similar to a QR code, but the difference is the fact that it can be scanned directly using the Messenger App and directly lead the user to your Messenger channel.
Printed, this code is especially effective at big events, fairs or in offline stores. Flyers, business cards and brochures are other possibilities to promote your Messenger Code.
Important! Always add an instruction text next to the Messenger Code! This way the user knows what he or she has to do. More often than not people don't know the codes yet and are thankful for guidance. An example for an instruction could be the following: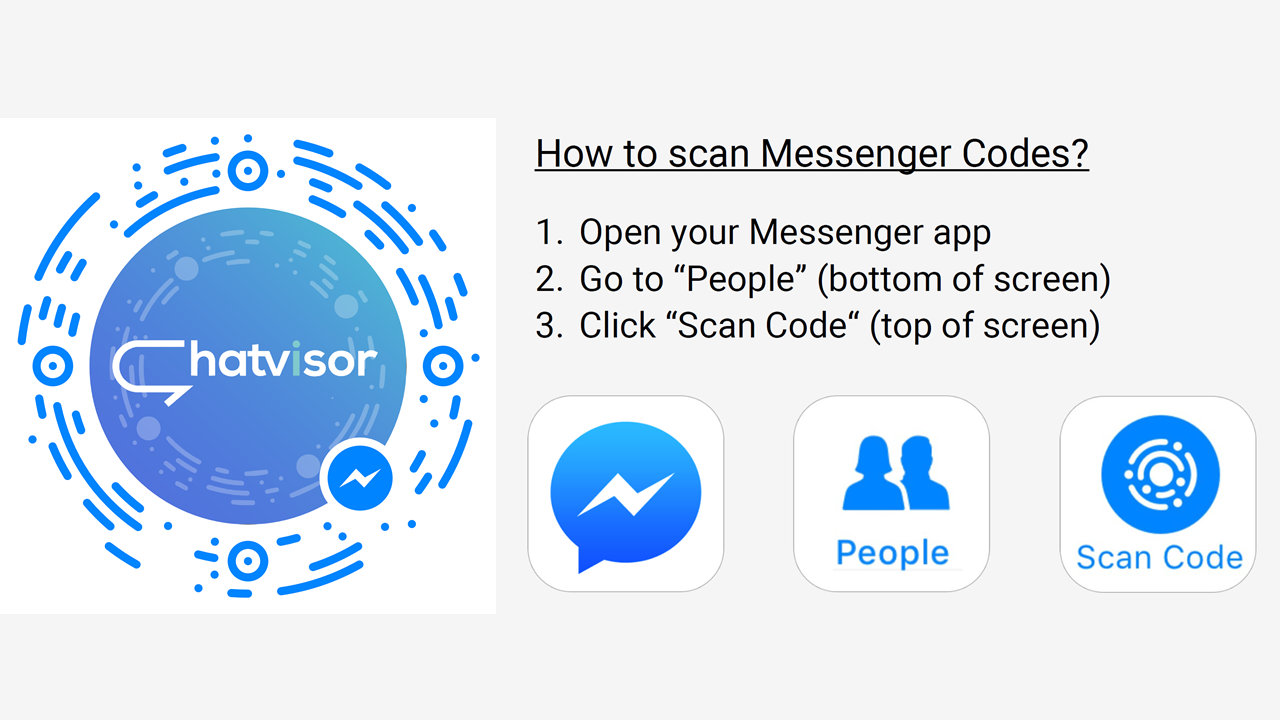 As soon as the user has scanned the code he gets instructions in the app which he can follow.
To set things up, go to "Grow > Add Growth Tool > Code" and start by adding the "Reference Tag". It will be part of the Facebook link the code will be linking to.
To make the "Get Started" button work well, it is recommended to activate the "Get Started" button. (Learn more - click here).
5.1 Referral Link

Every Messenger Code also provides an actual link, which can be used on other platforms such as LinkedIn, Instagram, YouTube, Email, Pinterest and so on.

To improve the "look" of the link you can hide the real link behind another one. For example, a bit.ly link or your own one.

Further, you can embed the link with existing buttons on your website, so it matches your brand.
5.2 Use cases

This is especially great for fairs, because you can quickly acquire GDPR compliant contacts. If you want to know more about the "event use case" click here.