In Grow an overview of all growth tools you've created is presented. What can you do here:
create, edit, deactivate and delete growth tools
check status (active or inactive) of each tool
check performance of each tool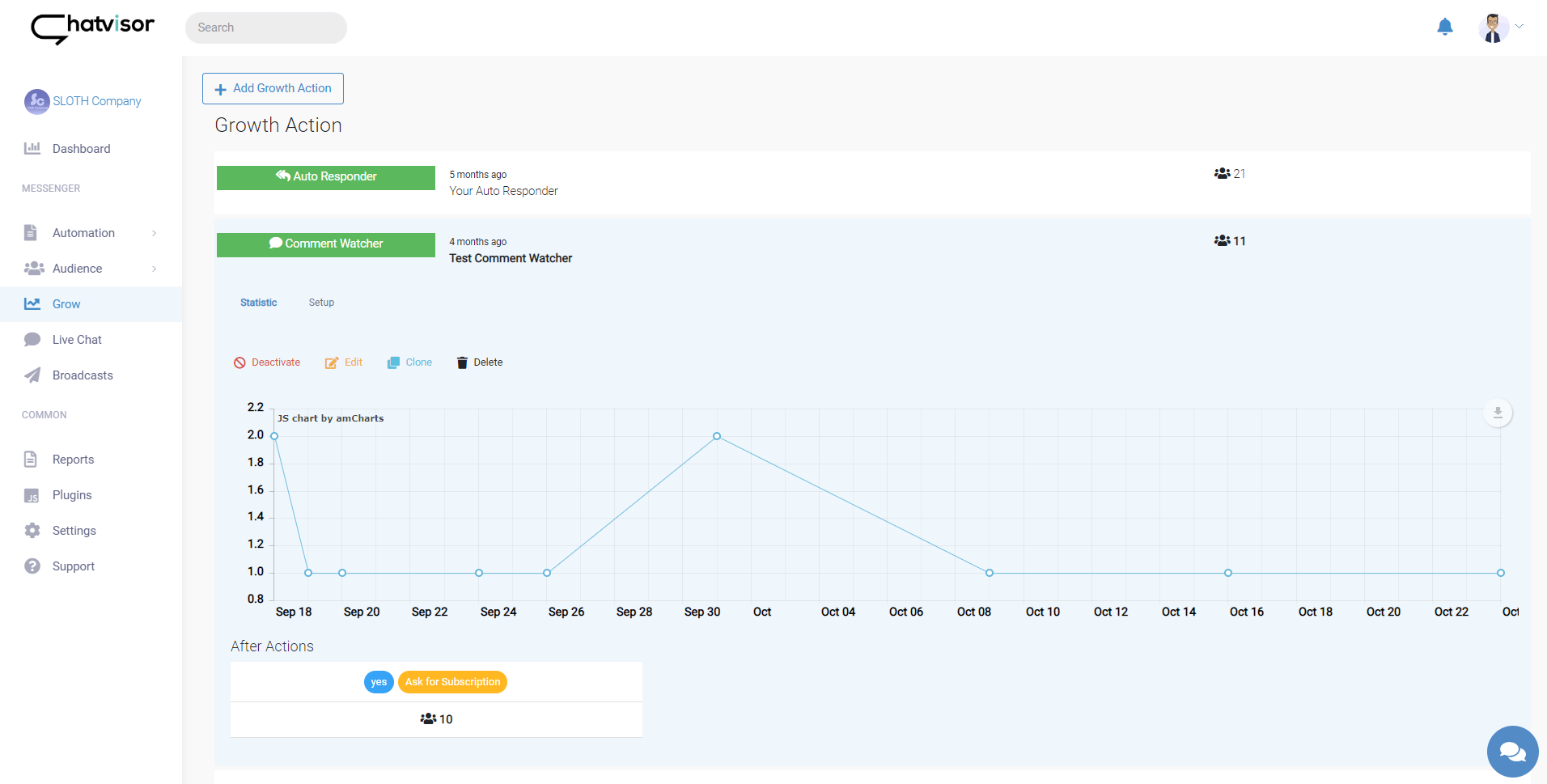 By clicking an existing growth tool in the list, the details unfold. On the top right of each entry, you'll see the number of people that came in touch with it. In the "Statistic" tab you see how many subscribers the growth tool generated on a daily basis - below the graph, you see which after action generated the most in absolute numbers.
Create new Growth Tool

On top of the view is the "Add Growth Tool" button - click it to create a new growth tool. The platform offers you a broad variety of growth tools to improve your subscriber number or trigger other bot conversations and interactions.

To create a growth tool, simply click on its icon. All growth tools can be named to make them better distinguishable later on. Follow the links below to learn in detail how to set each up: