Sequence/Messenger Funnel
A "Sequence" is a series of flows which will be sent and triggered over a time span. Users can be assigned to a sequence when they perform a specific action - like clicking a button or running through a certain growth tool. When assigned to the sequence, Chatvisor automatically sends flow A after X seconds/minutes/hours/days, flow B after Y days and so on.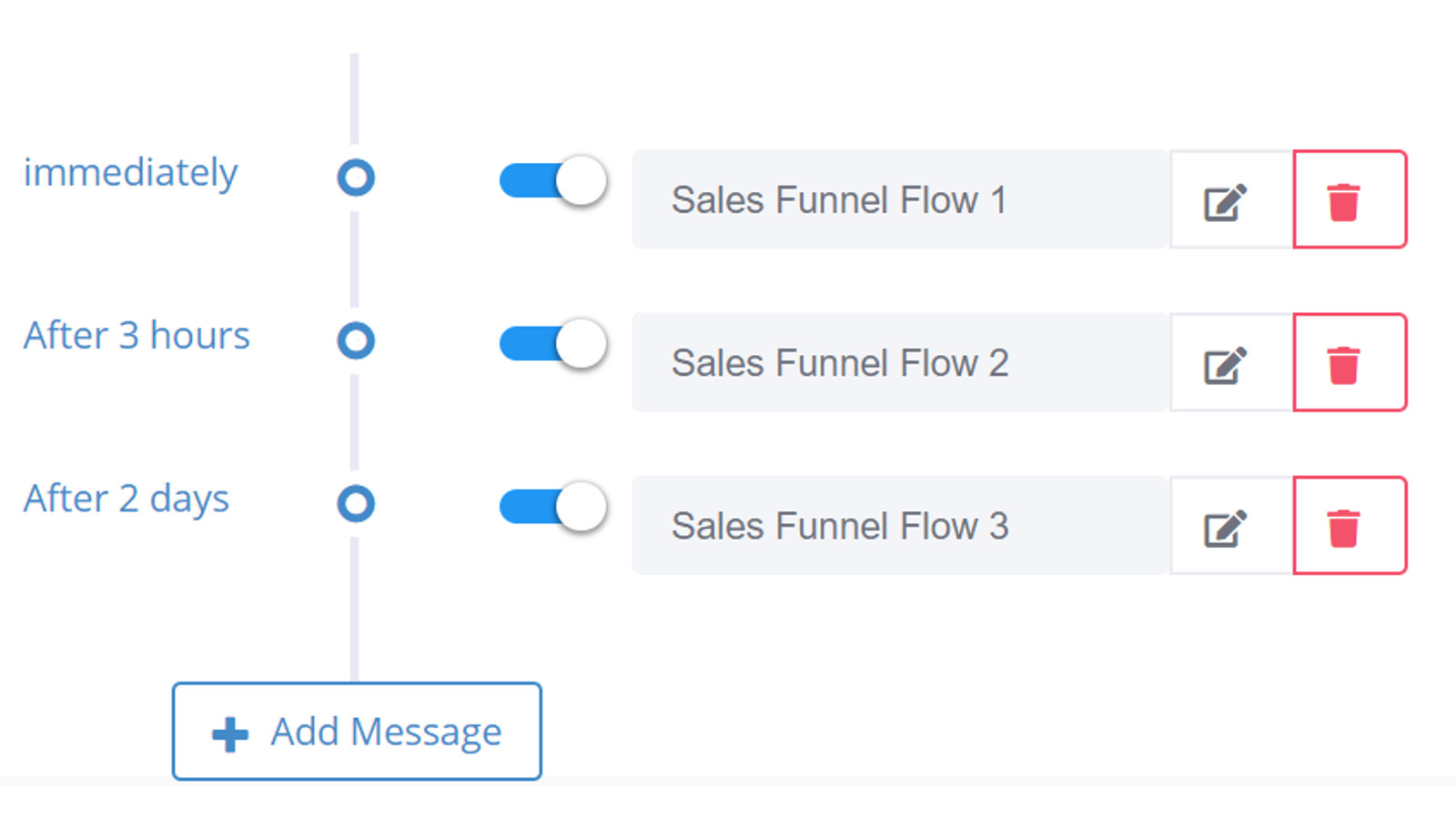 Imagine the following situation: a user subscribes to your Messenger newsletter, becomes a subscriber and is interested in category A. With sequences you in this case can send automatic messages and give a nice onboarding experience.
It is best to compare sequences to the automation options present in popular email marketing systems which make it possible for you to create a sales funnel in Messenger.
How to build Sequences?

As you now know a sequence consists of different flows that are triggered at specific points in time. Sorting the flows by time is easy and the last step. But the more complicated part is planning and creating the flows.

The following is a proven way to plan & build a sequence:
1. Define the Sequence's Goal

What do you want the subscriber to do at the end?
sign up for a webinar/event
leave more contact info (email, phone number, etc.)
shop in your online shop
…
2. Plan the content of your Flows

As with creating an email funnel, you also want to have a clear plan in Messenger. Think about the content you want to provide and structure it. It definitely helps starting off with pen and paper. Plan what type of content you wanna deliver in what phase of the sequence.
3. Create the needed Flows
4. Put Flows into Sequence

Create a new sequence, assign your flows to it and set the time when each flow shall be triggered. For better understanding, just take a look at the following video:
5. Trigger the Sequence

Last but not least, define the events when the sequence should be triggered. You can trigger a sequence when a user
runs through a certain growth tool
(choosing the after action "Sequence" or "Additional > Add Action > Add Sequence"),
clicks a button or a quick reply button
(using "Add Action > Add Sequence")
Use Cases for Sequences

Sequences allow a variety of creative use cases. Here are some examples:
Building sales funnels
Promoting product launches
"Road to event" campaigns
Monthly quizzes
Messenger advent calendar
And as always: Your only limit is your own creativity. So have fun and start doing! 😉