You can find the Article (and Category) Management through navigating to "Automation > Articles". It looks like that: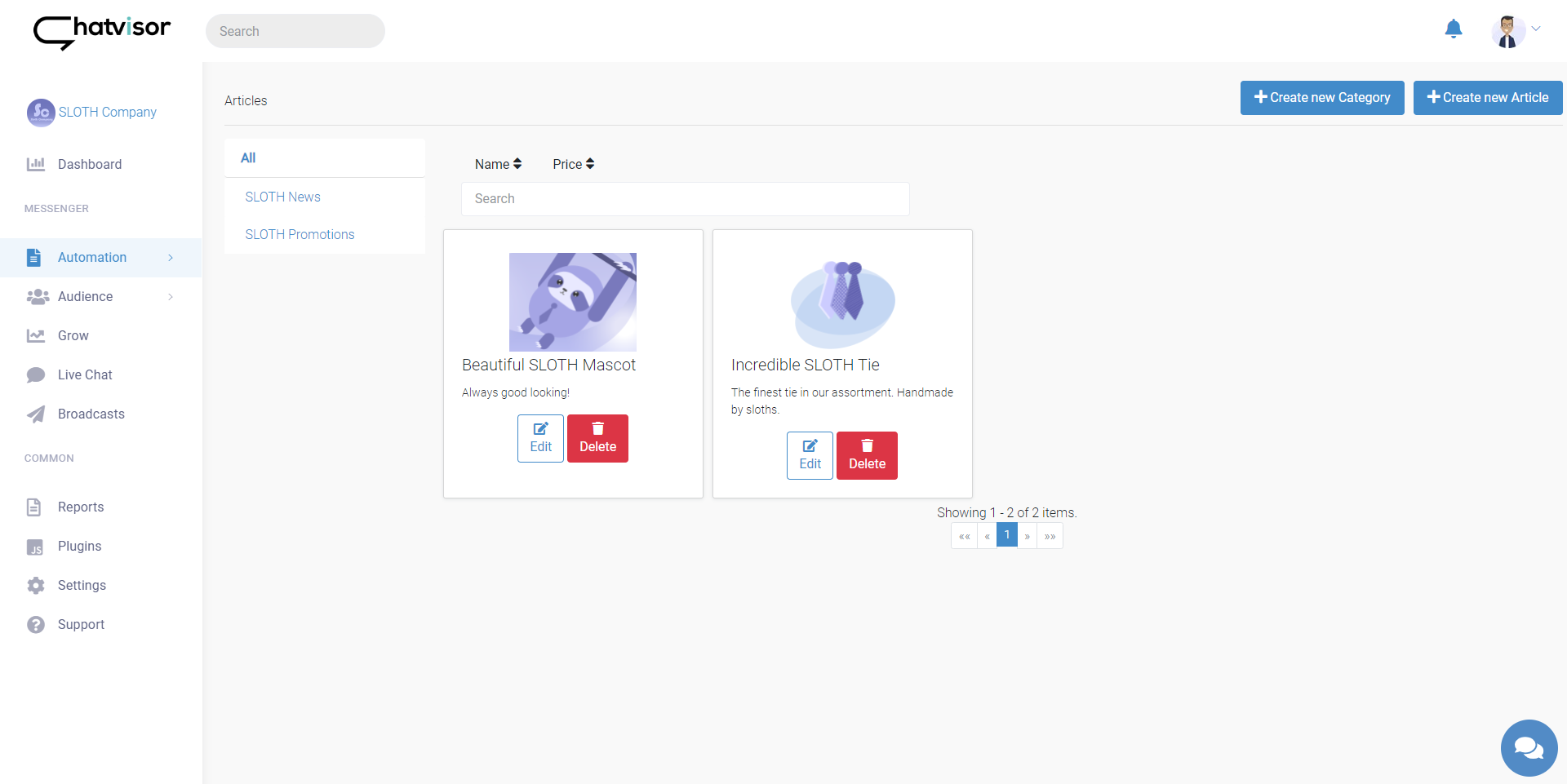 1. Articles

Articles (also called "Cards") basically are small widgets in Messenger consisting of:
Image
Title
Description
URL
They can be displayed as a carousel (slideshow) in Messenger and look like that: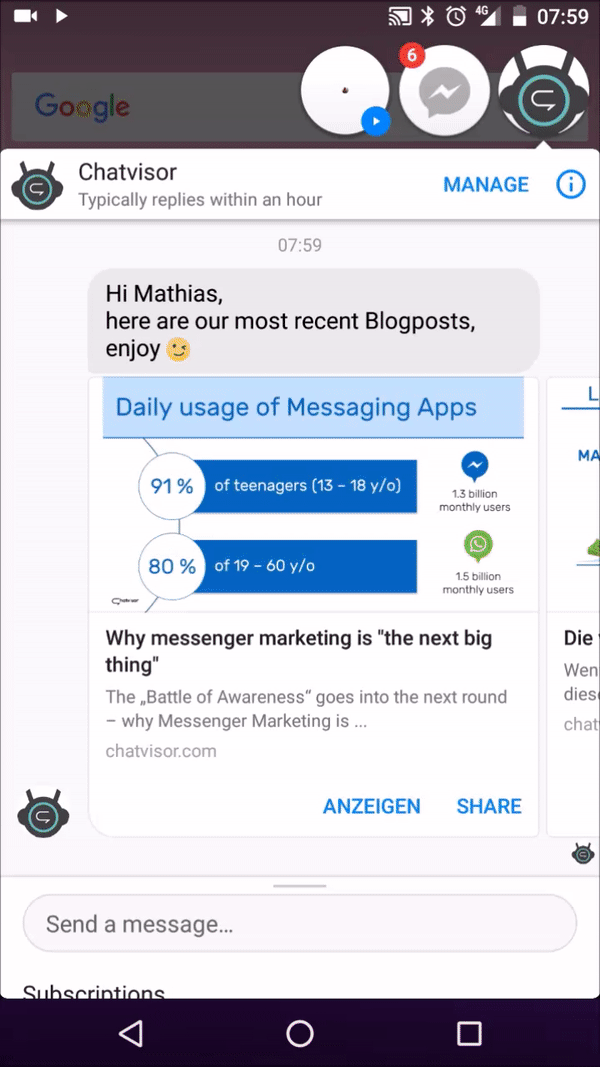 An article classically is a blog post, product or event information. To create a new article click the button on the top-right "Create new Article":
Articles can be organized in and assigned to categories (at their creation).
2. Categories

Categories' main purpose is targeting. Through growth tools, you can offer users to subscribe to certain categories, which allows you to specifically target them later with broadcasts.

Categories can be created through clicking the "Create new Category" button on the top-right. Clicking the button opens the create view:
The category name will be displayed in Messenger. In the optional description you can explain what users can expect when they subscribe - tell what value you'd like to bring.
"Show Category within Chats" - means what it says. If you want to create a category which should not be visible in chat (except for when you explicitly choose to), then uncheck this field.
"Prioritize this category in listings" - make sure to check this within your most popular category.
"Select Parent Category" - you can make the category a subcategory by picking a parent category.