Overview on Platform - what's where
To give you a better glimpse of what Chatvisor provides, let's take a look at the navigation bar:
1. Dashboard

The dashboard shows the amount and the development of users, subscribers, triggered growth tools, clicks and sent messages.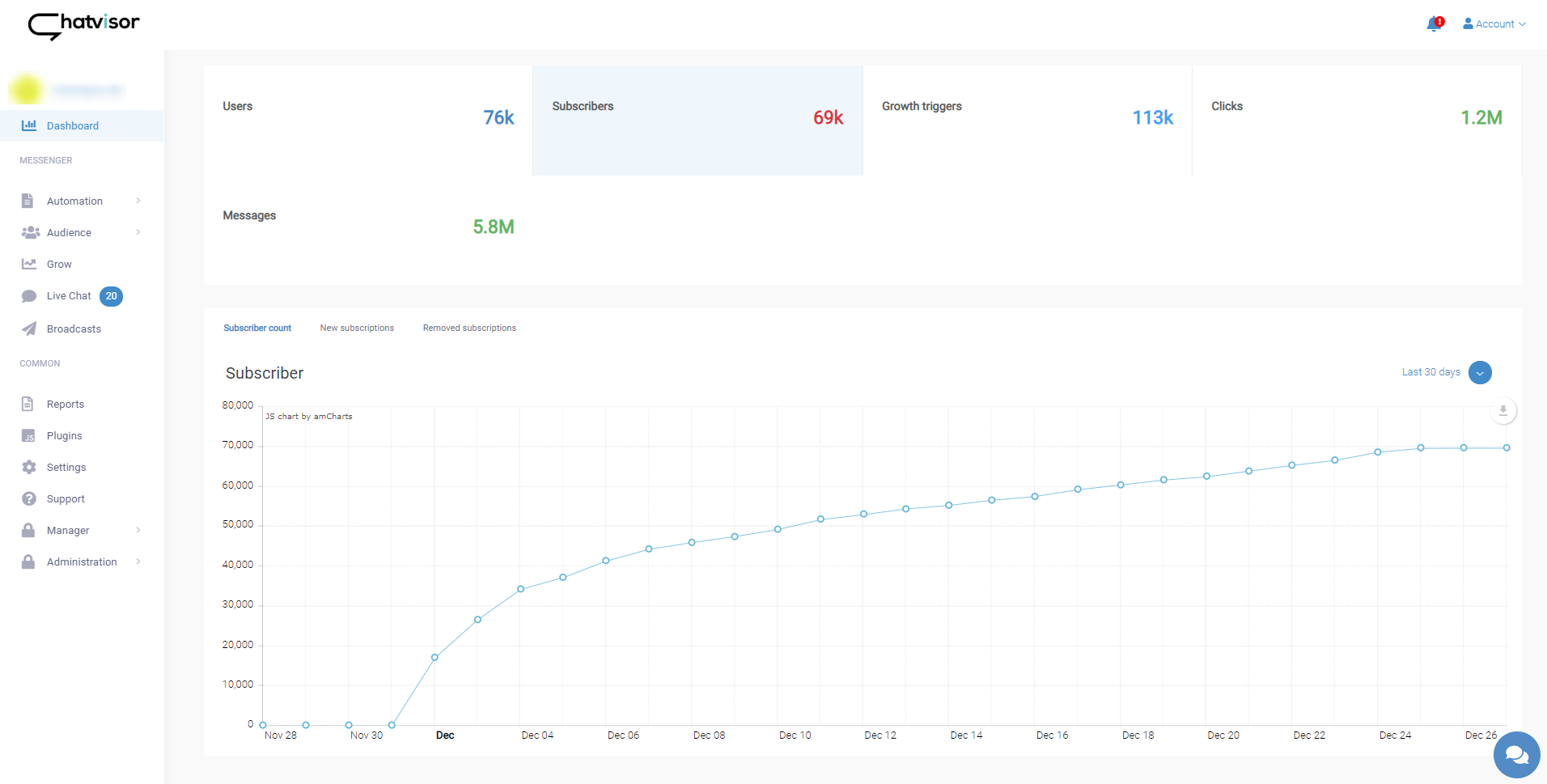 2. Automation

In automation you find possibilities to save yourself some work and build chatbot conversations.

> Automation features in detail
2.1 Articles

Here you can create articles which you can later select when sending out your broadcasts. An article is a link to a website consisting of picture, title, a short description and URL. In articles there is also a possibility to make categories which your subscribers can later choose from during the Opt-In. These are a great first segmentation possibility.
2.2 Flows

In Flows you can model chatbot conversations, which can be triggered at different times and situations - for example through growth tools, messenger menu, buttons, etc.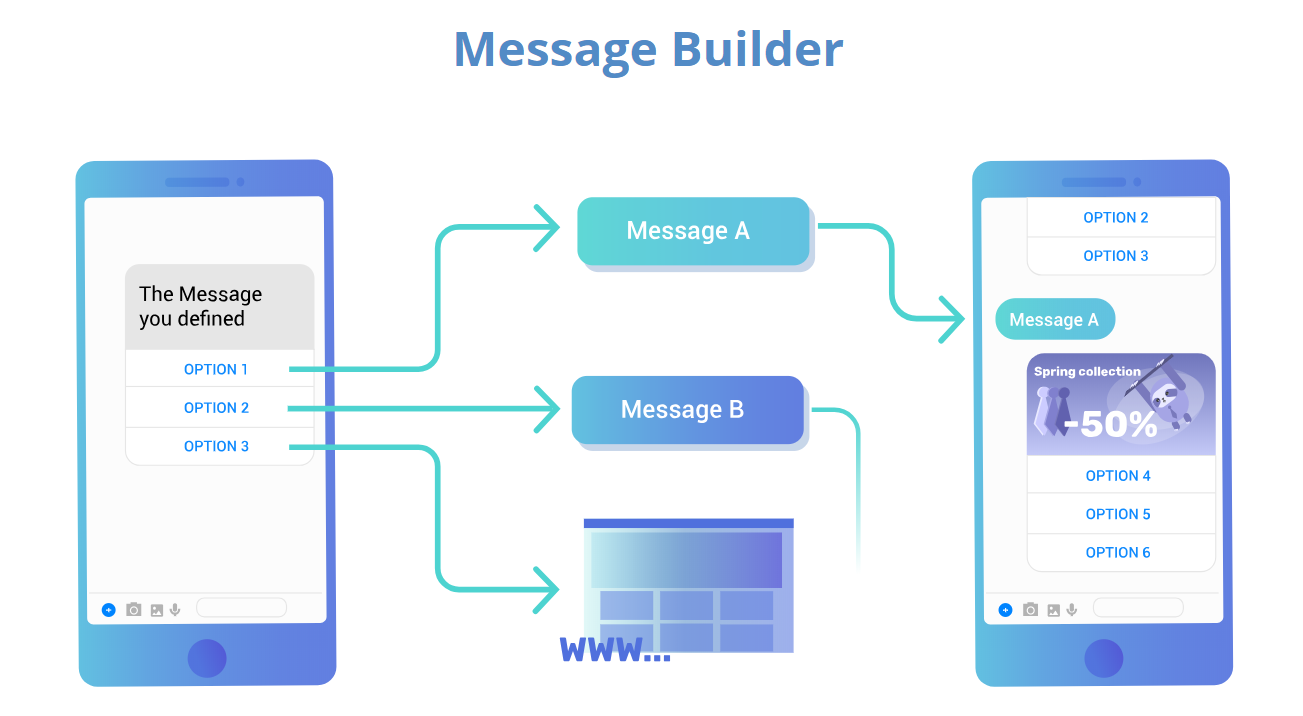 2.3 Sequences

With sequences we allow drip campaigning in Messenger. Sequences are a series of pre-modeled messages/flows. When a user makes a specific action - like clicking a certain button - he can be assigned to a sequence. The sequence then starts like configured - for example "after one hour message A will be sent", "after two days message B will be sent" and so on.
3. Audience

In "Audience > Users" you can learn more about your users. Here you can see who they are, which categories they're subscribed to and which labels they are assigned with. In "Audience > Groups" you can manually create custom groups of your subscribers.

Quick tip: We suggest to create a group adding only yourself. This way you can target yourself and better test growth tools, flows, drafts of broadcasts, etc. before sending them to your community.
4. Grow

Grow offers all kinds of Growth Tools to make your community grow.

5. LiveChat

LiveChat lets you chat manually with your subscribers. The advantage of LiveChat lies in the fact, that you can send articles, flows and all sorts of media (pictures, videos, audios, etc.) easy and fast.
6. Broadcasts

Broadcasts shows you the results (open rate, click rate, click history) of your sent broadcasts and lets you create and send new broadcasts.
7. Settings

Naturally you can make a lot of adjustments and basic configuration in the settings. Here you control your GDPR configurations, export user data, activate/manage the "Get Started" button & Messenger Menu, default messages, your set of labels.
Filtering automatic messages out of Page Inbox

The use of Messenger Marketing creates a lot of messages. This can flood your Page Inbox and make it confusing. That's why our platform can filter messages which are handled by Chatvisor and automatically move them from your Page Inbox to your Page's "Done" folder. By doing that, you'll have a easier time focusing on the messages that need your attention.

Here you learn how to set things up:
How to filter automatic messages out of Page Inbox.