How to connect Facebook Page
Visit https://app.chatvisor.com and sign into the application.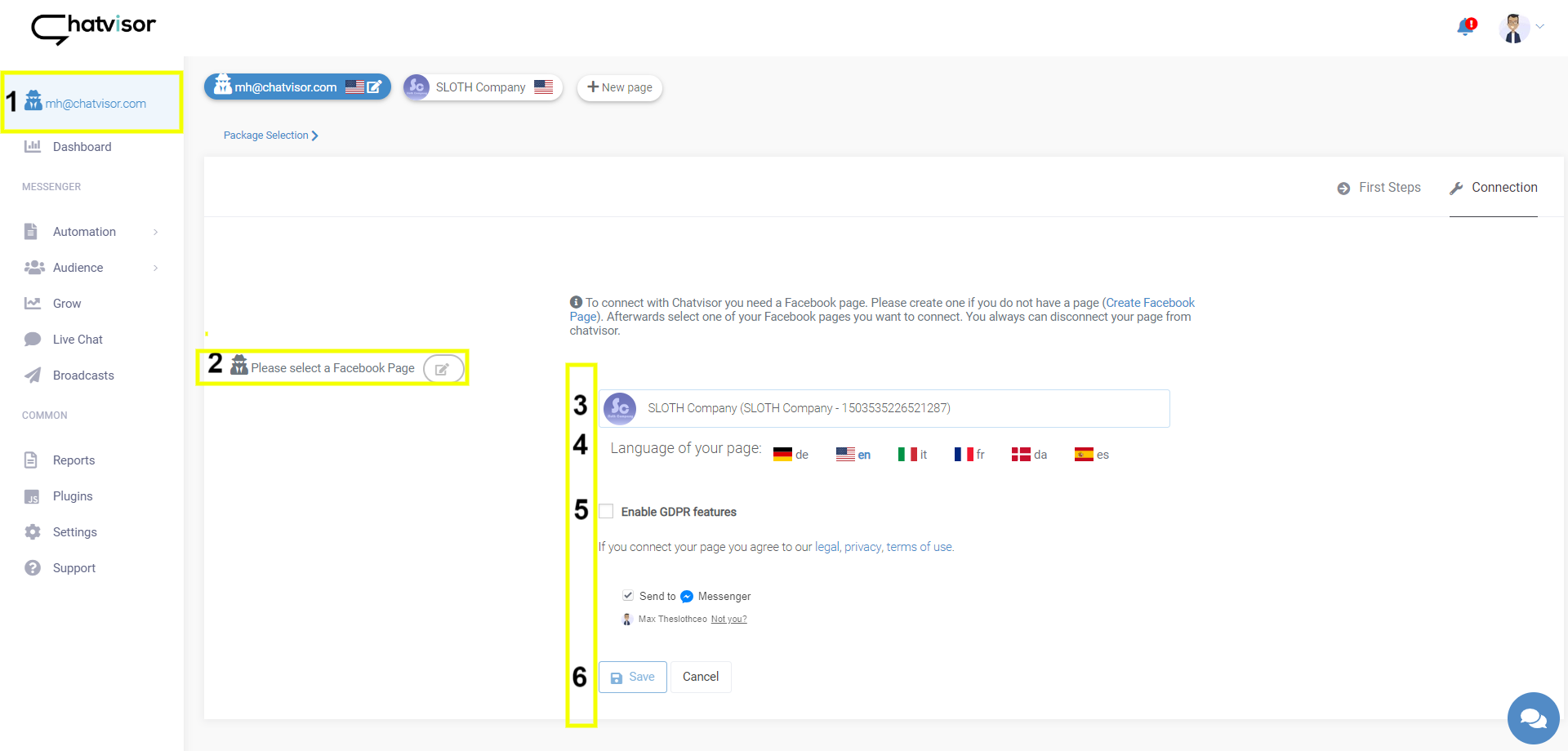 Go to the tenant management view (top left/click your email address).

Click "📝" to view your Facebook Pages.

Click the Facebook Page you'd like to connect with Chatvisor.

Select the main language of your site. This affects default messages, which will be sent after specific user interactions. The messages can be edited in "Settings > Messenger > Internationalization" - there you also can add other languages.

Make sure to enable GDPR features to be compliant with the european legislation. Through checking, customer data will only be saved for 90 days, except for the users that subscribed to your Messener channel.

Save your selection.
Congrats! Now your Facebook Page is connected with Chatvisor. To get a overview of all the features and possiblities, we recomment going through the "Tutorial - Messenger Marketing Suite".