Privacy and security are two very important parts which are coming per default with our architecture. With our technology it is possible to hold the privacy of the users at the highest level.
Sensitive content is masked (replaced with "*") before transferring the content to server.
So all sensitive data is masked before leaving the client. Therefore you can use the following options to adapt it for your needs.
You can configure it at Plugins > Live View > Privacy.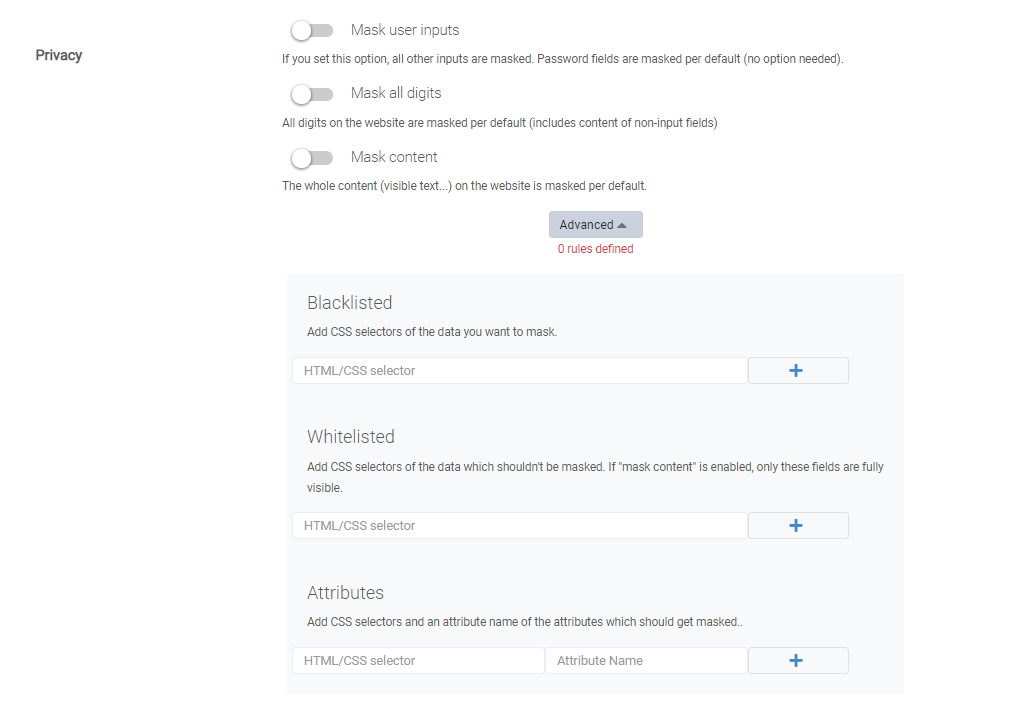 Mask User Inputs

If this option is enabled all user inputs are masked per default. User inputs include all <input value="**" /> fields.

Example: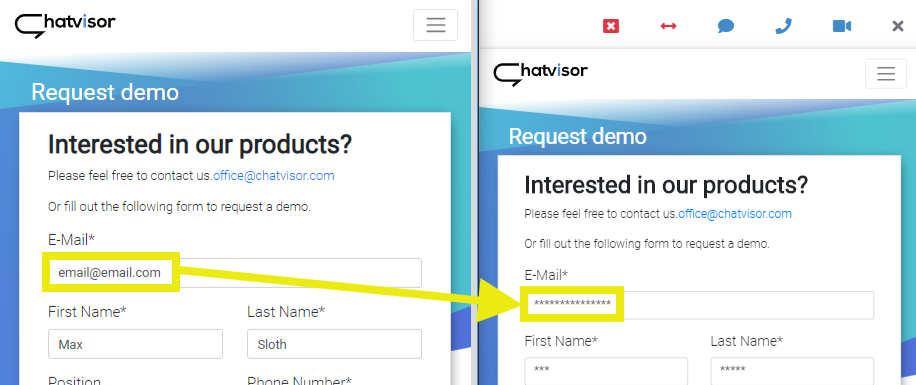 Mask Content

The whole content (visible text...) on the website is masked per default (includes content of non-input fields).

Example:

Mask Digits

All digits on the website are masked per default (includes content of non-input fields).
Advanced Rules

Sometimes it is necessary that you only want to mask several parts of the website. Therefore you can leverage the power of advanced rules.
HTML / CSS selectors

You can use the full power of CSS selectors https://www.w3schools.com/cssref/css_selectors.asp.
e.g. div, .className, #ID, ...
Whitelisting

Add CSS selectors of the data which shouldn't be masked. If "mask content" is enabled, only these fields are fully visible.
Blacklisting

With the blacklisting option it is possible to manually mask HTML elements. It is useful if the option "Mask content" is disabled and you still want to exclude some elements to get transferred. Simply add HTML/CSS selectors.
Attribute Masking

Sometimes it is necessary to also mask HTML attributes because they can include sensitive data. If you want to leverage this functionality, you can simpley add HTML/CSS selector with the attribute name you want to mask.