Managing Users, Teams and Roles of Chatvisor
User Management

In Settings > Users you can invite new users to Chatvisor and manage their access priviliges within your tenant (Chatvisor installation). Invited users will receive a invitation email. Onboarding Help for invited Users.
Role Management

With roles you can create individual access privileges for your employees/coworkers. You can limit the access to features and parts of the application. Roles are a great way to prevent misuse and mistakes in bigger teams.
By default, there's only the Admin role. Admins have access to all parts of the application and can manage settings.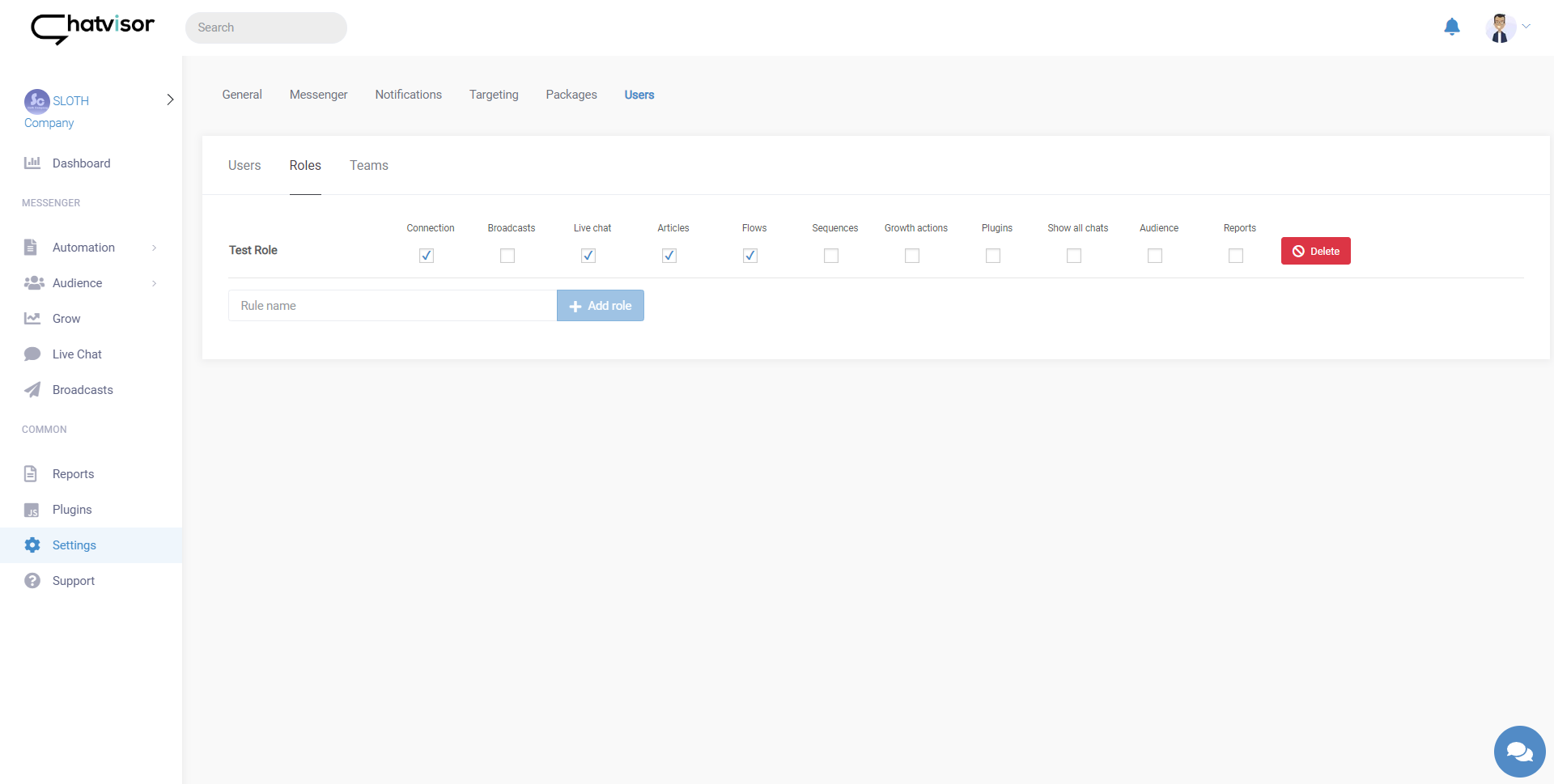 Value
Description
Connection
- manage Facebook Page connection of tenant
- can disconnect Facebook Page from Chatvisor
Broadcast
- create and send broadcasts
- clone broadcasts
- access to broadcast history/statistics
LiveChat
- general access to LiveChat
- can only see assigned chats ("My" folder)
- can answer assigned chats
Articles
- create/edit/delete articles
- create/edit/delete categories
Flows
- create/edit/delete flows
- clone flows
- has access to all flows within tenant
Sequences
- create/edit/delete sequences
Growth Tools
- create/edit/delete growth tools
- see results of growth tools
Plugins
- create/edit/delete plugins
Show all chats
- has access to all chats
- can assign chats to teams/team members
- can answer chats
Audience
- has access to user list
- has access to user detail view
- has access to (custom) groups
Reports
- can create and export reports
Team Management

Team up users according their responsibilities and competences. This allows you to assign chats to whole teams instead of single users in LiveChat.