Chatvisor currently supports Facebook Messenger and the Chatvisor WebChat. The platform differentiates them as "Providers". Depending on the provider, available features as well as the user details vary.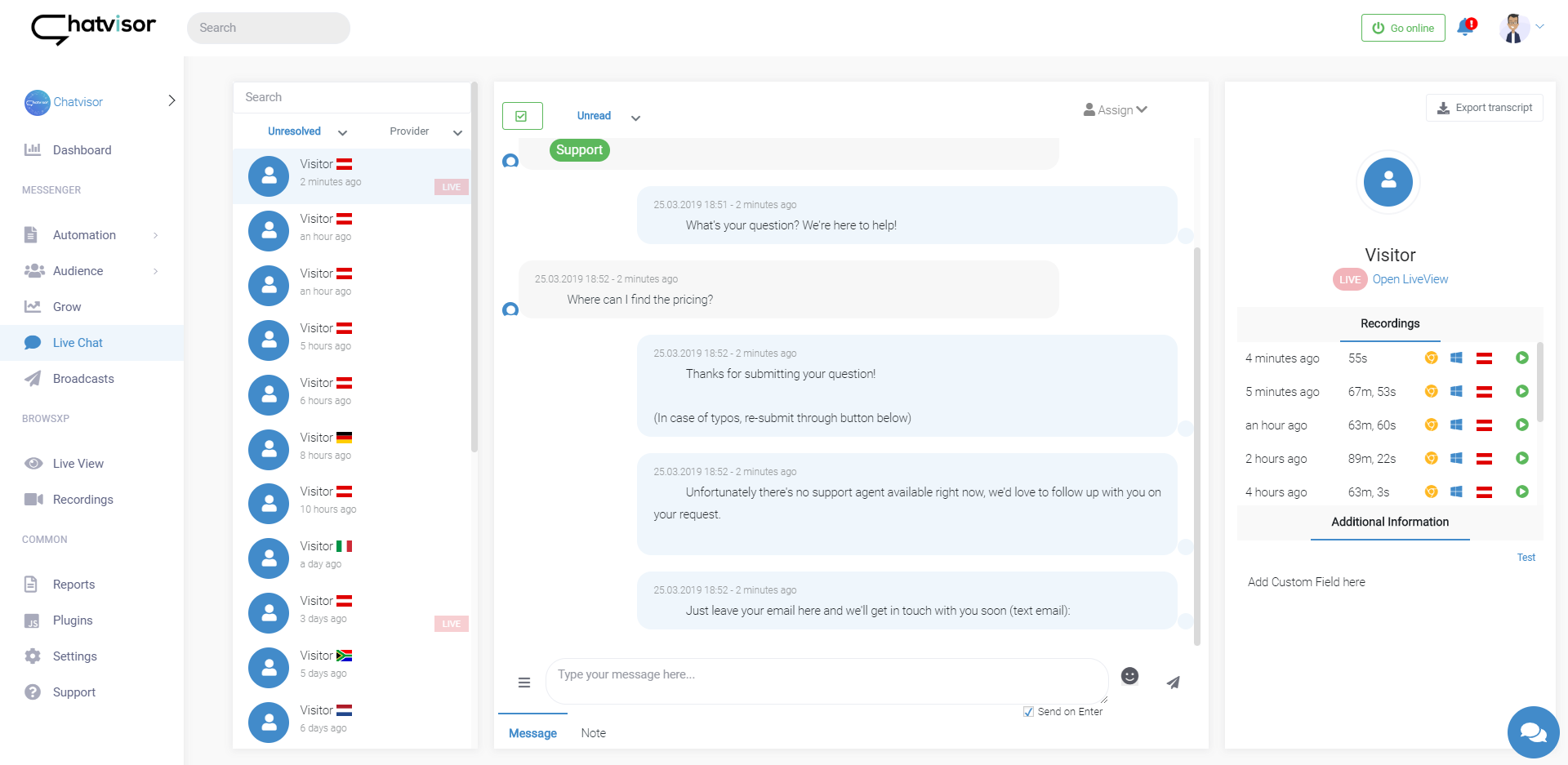 List of Chats

On the left you find the list of open conversations with users. On top you can search for user names within your current status folder. The shown list can be filtered by "Status" and "Provider". To see all
Status

The status is related to each conversation and can be:
Unread
Done
Unresolved
My
A user sending a new message will receive the "Unread" status and remain in that state until someone changes it. When there's no status filter active, "Unread" messages will be shown by default.
Chat Window

On top of the Chat Window you can change the status of users and assign the conversation to team members. There are extended chat functions available through the (burger) menu left of the input field.
Here you can manage and invite team members: "Settings > Users".
Team members can be notified via mail when a new user is assigned to them: "Settings > Notifications"
Burger Menu

Through the burger menu Chatvisor-specific features are available:
| Option | Note |
| --- | --- |
| Articles | Send Articles from article management in chat. |
| Ask for Subscription | Messenger only |
| Image | |
| Video | |
| Flow | Send Flows to users. |
| Audio | |
| File | |
| Ask for Screenshare** | WebChat only |
Ask for Screenshare

Ask the user to start a CoBrowsing session with you.



Preview Message / Send Screenshare Request:

Notes

On the bottom you can switch to "Notes". Notes will be texted into the conversation, but are only visible for you and your team. They are a great way to end conversations which are not resolved allowing you to leave all information at one point.
User Details View

On the right you see further information to the user. Here you can
export a transcript of a chat conversation,
find past Session Recordings of the user (if activated - learn more),
enter further customer details using Additional information section.
Additional information is a customizable section, you can manage the input fields centrally: learn more.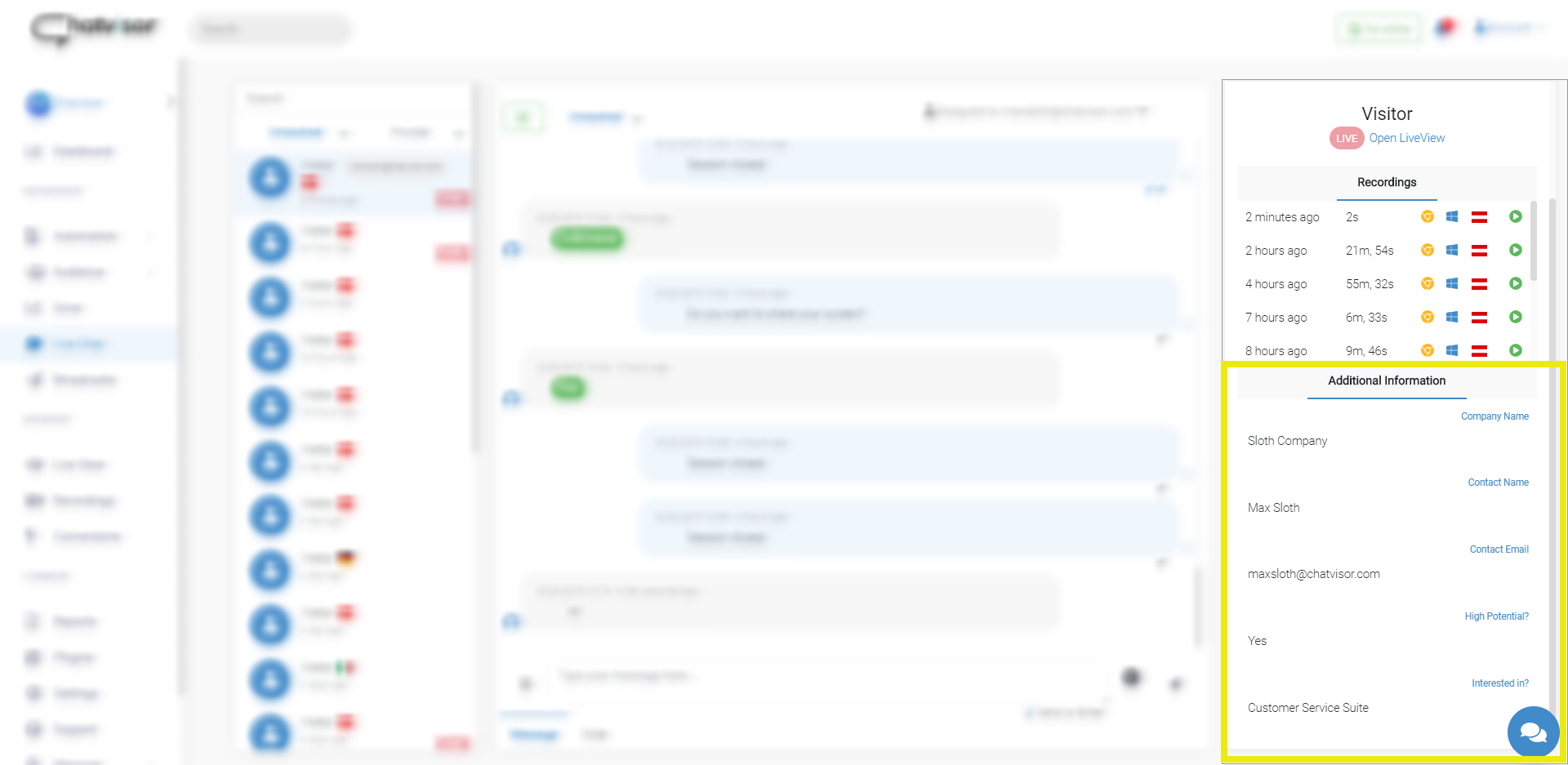 Learn how to export gained user data as CSV/Excel. (Reports)