Visit https://app.chatvisor.com and switch to "Sign up". Fill in the necessary fields and click the "Register" button: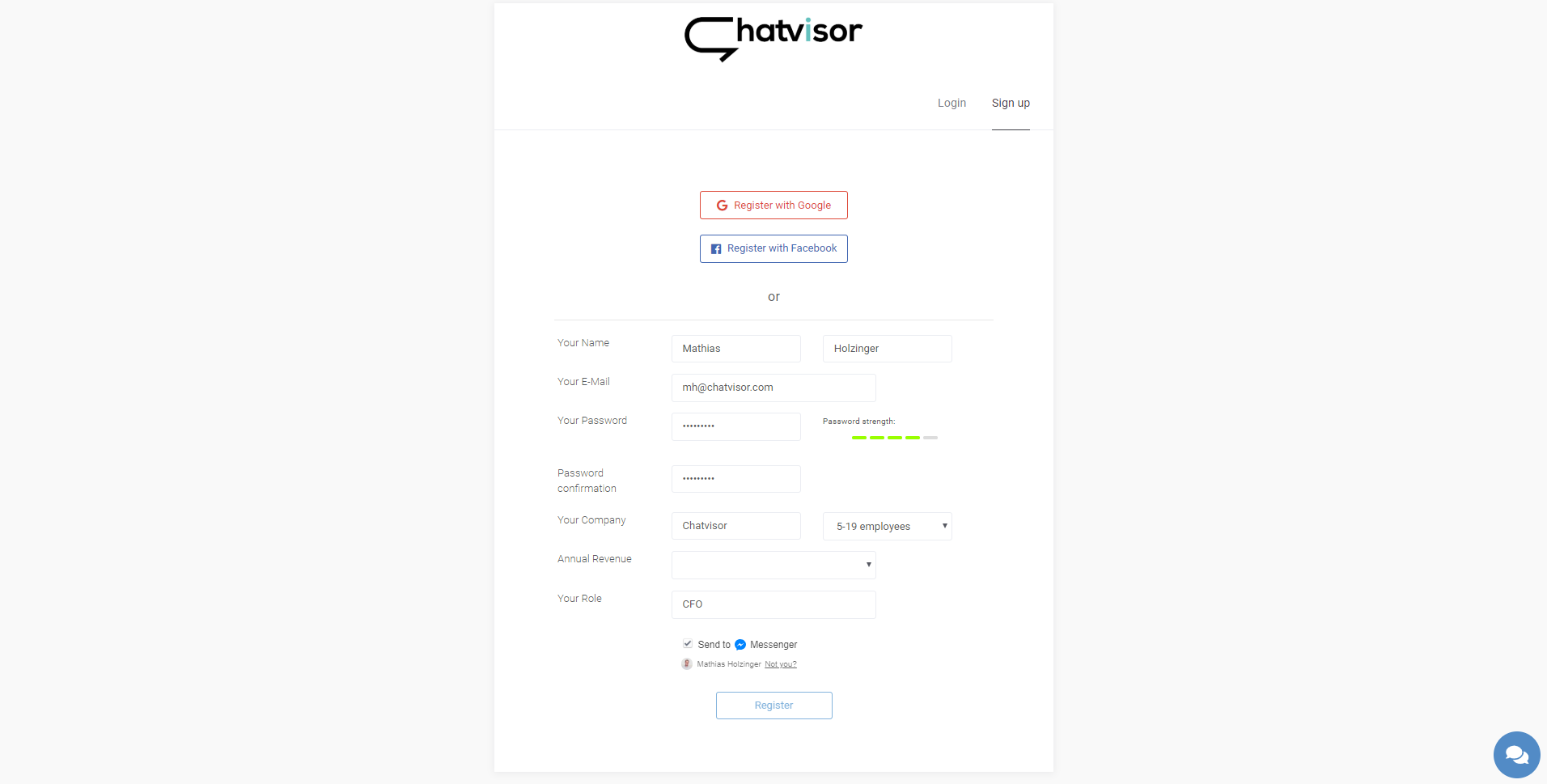 An email will be sent to the email address you provided: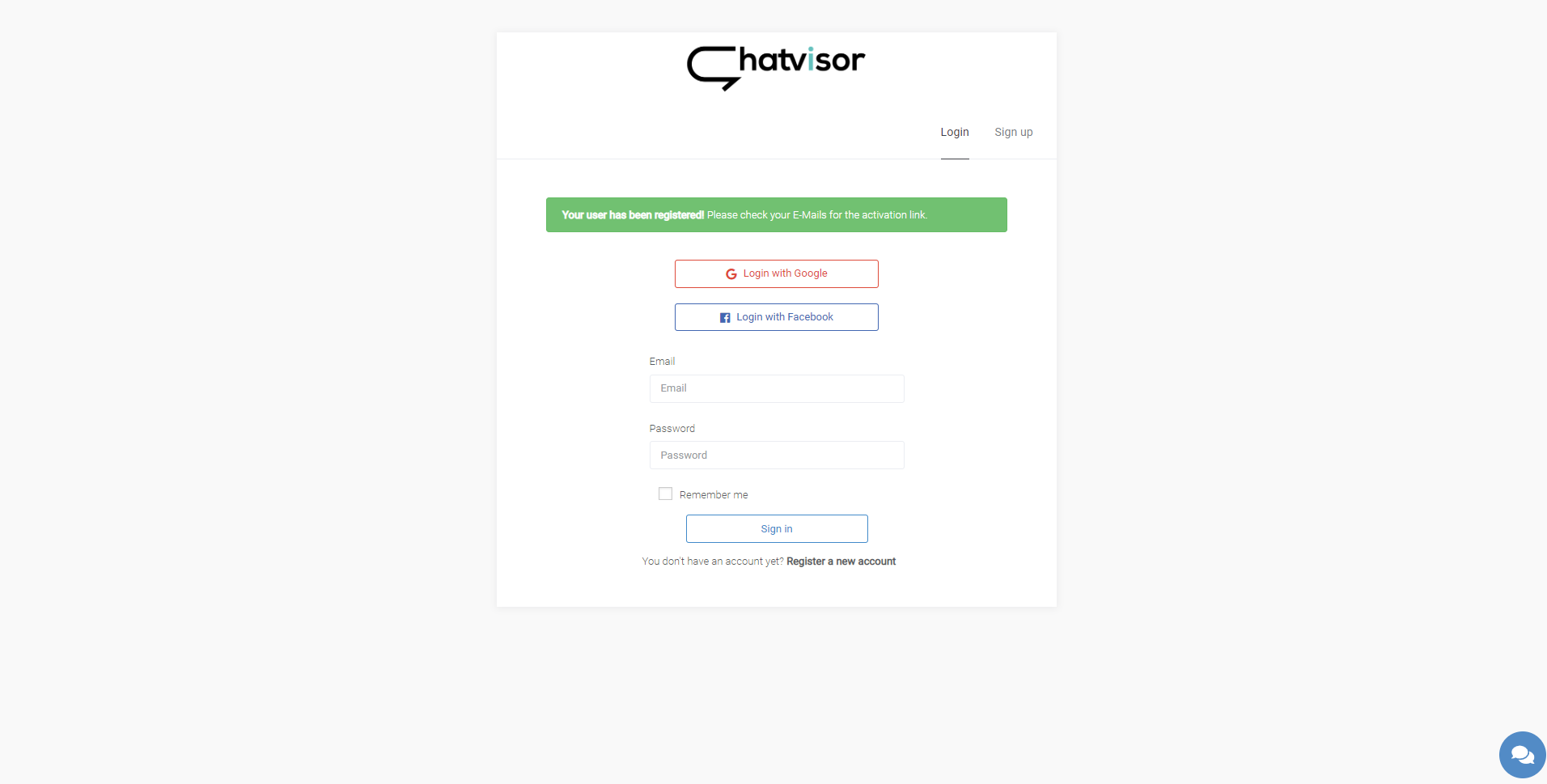 Check your email inbox for the verification mail and click the verification link. Now you can sign into the app: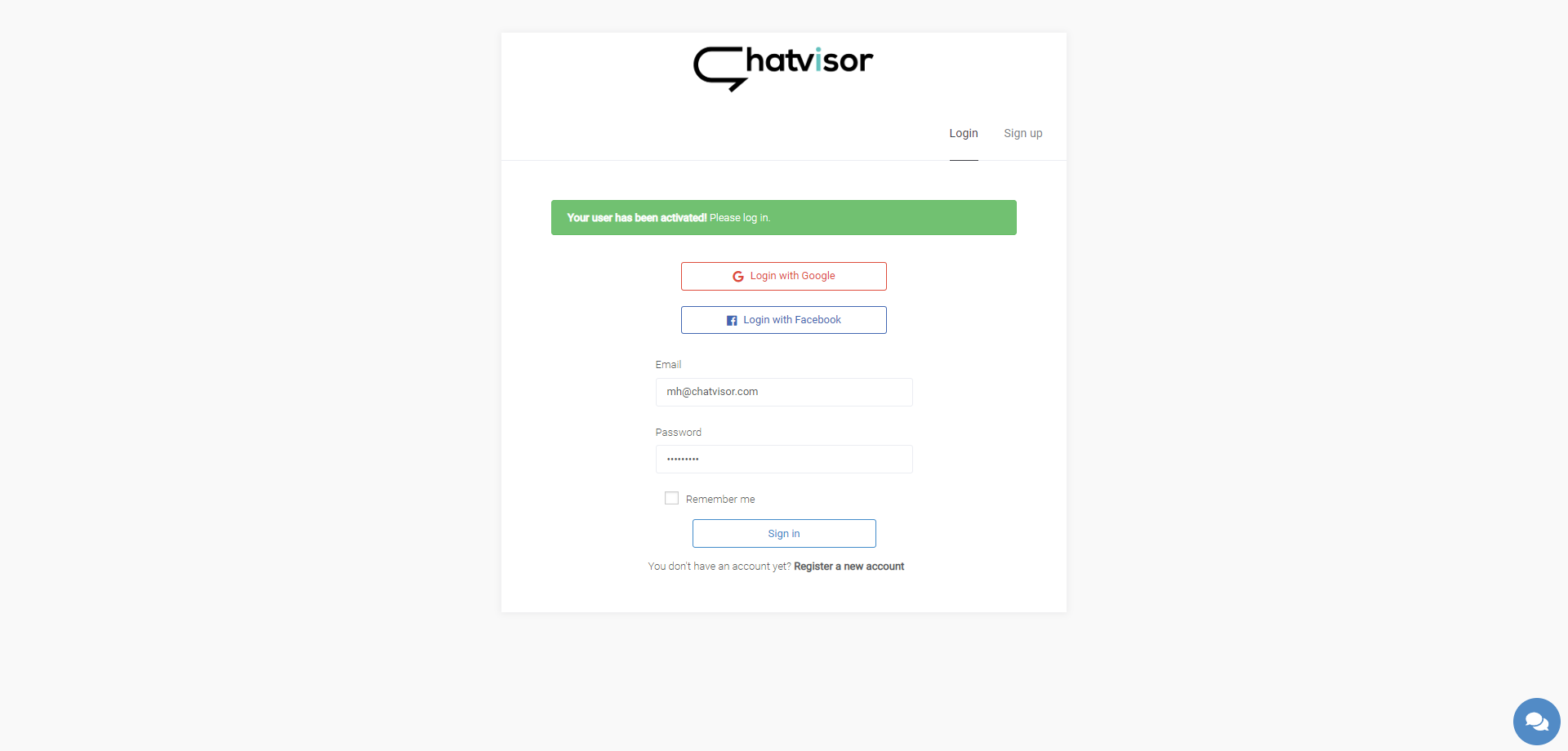 Now choose the preferred product suite - either the Messenger Marketing Suite or Customer Service Suite and the needed set of features:
To proceed and have everything running click the "Pay with Card" button or start your free 14-day trial: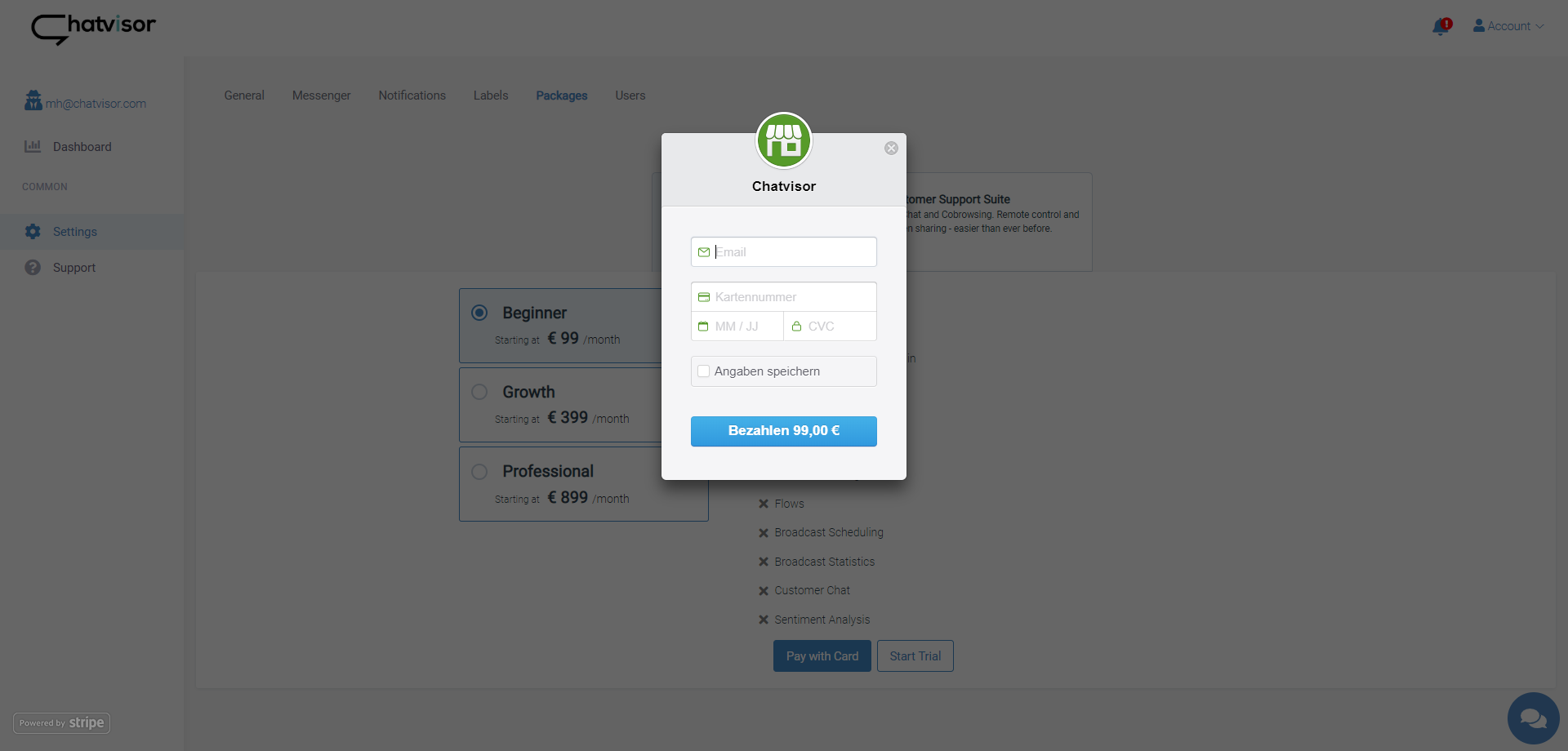 Provide your billing information and click the "Pay" button.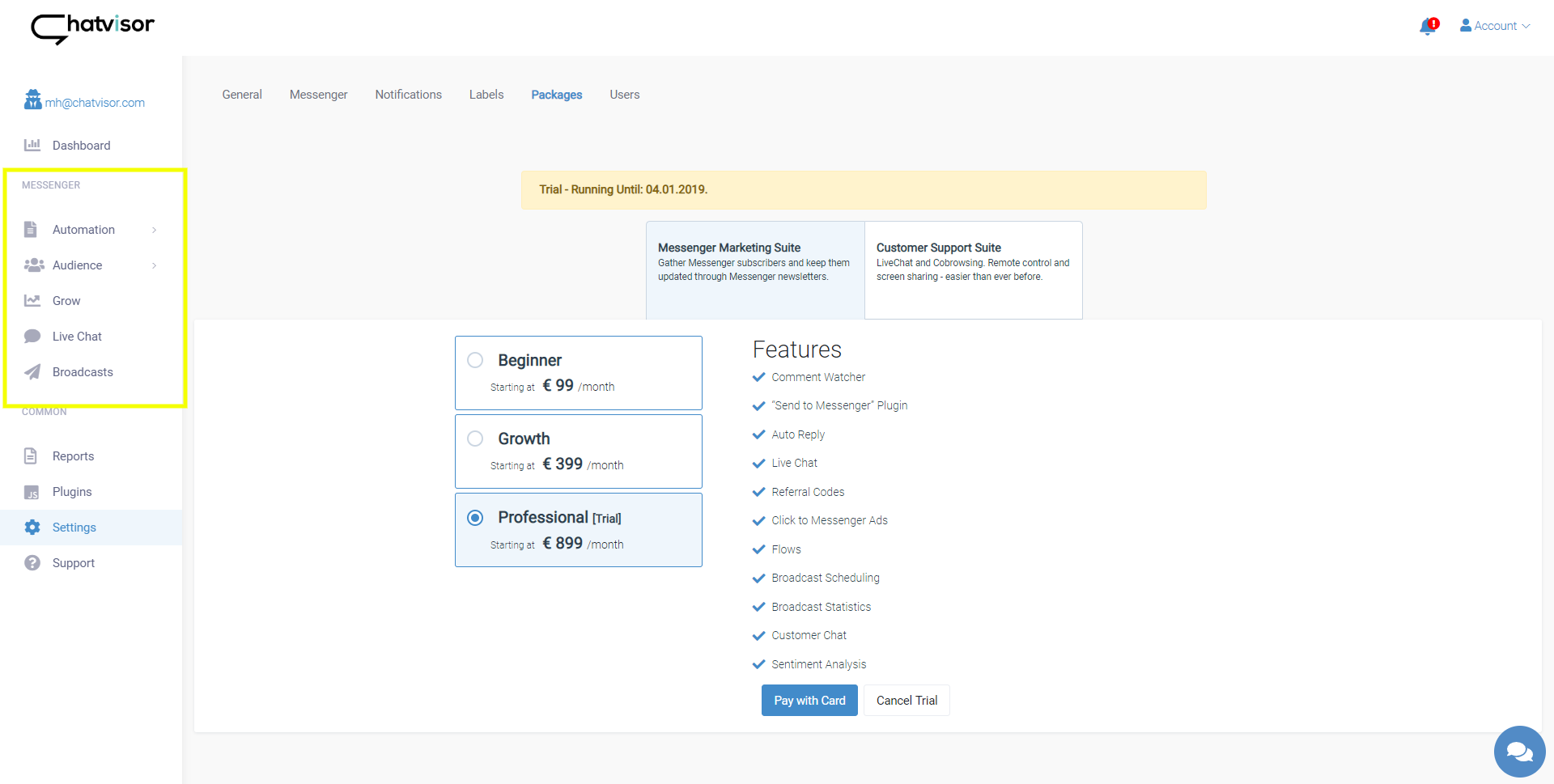 Now you're good to go! On the left side you'll find the features according to the choosen package.