How to make WebChat only visible when you're available
WebChat Rules not just allow you to engage with customers, they are also a way to configure the visibility of your chat.
Business Hours

Only show the WebChat icon on your page during your business hours. Let's say your support team is available from 09:00AM to 05:00PM. To show the chat only during that time period we use Rules.

To set things up:
go to Rules,
click + Add Rule,
select Page
click WebChat,
select The time is...,
select business days and hours,
choose Show chat as trigger,
click Save button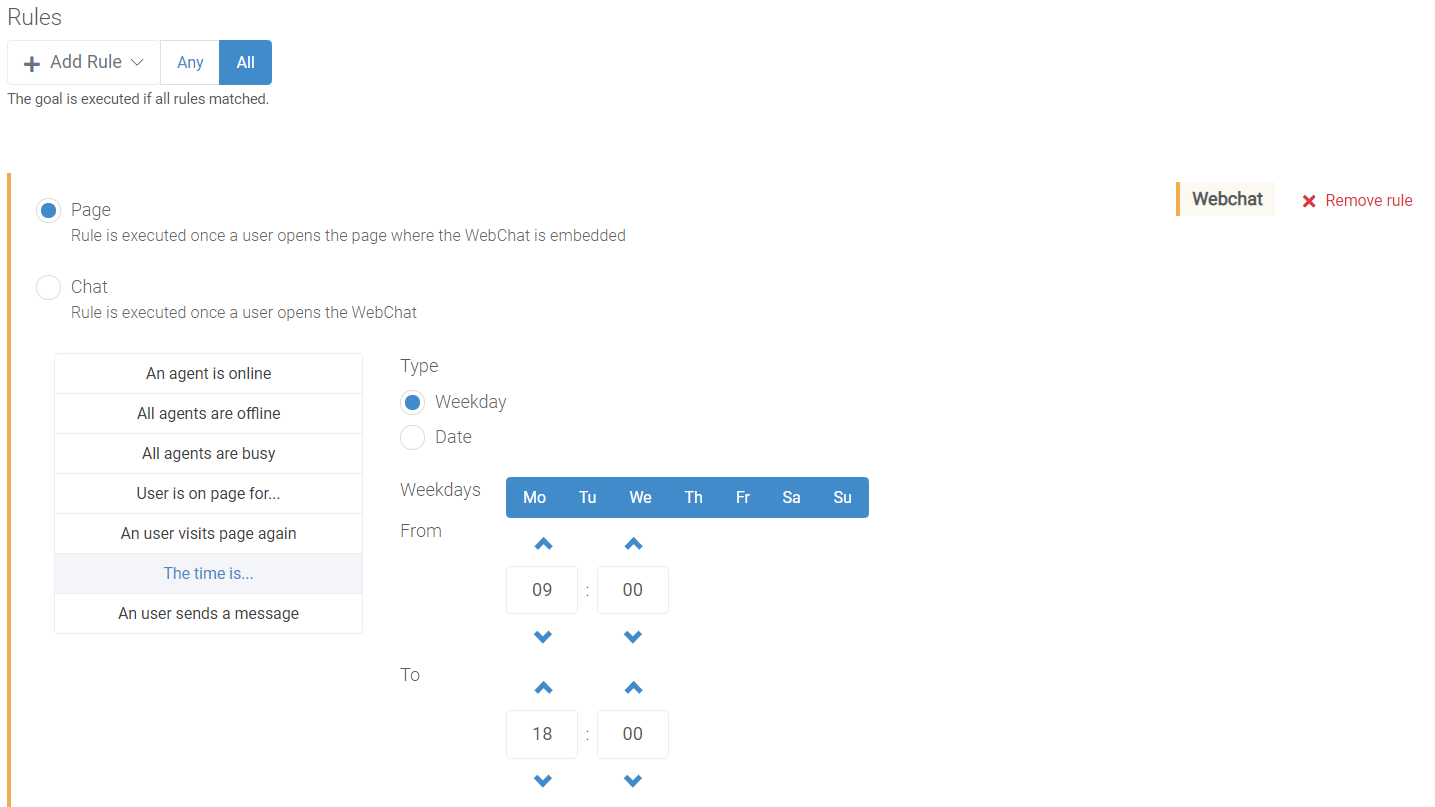 Online

Through the Go online and Go offline buttons, your support team members can manage their availability. By using rules, you can activate or deactivate the visibility of the chat icon on your page depending of whether there's a team member online or not.


To set things up:
go to Rules,
click + Add Rule,
click WebChat,
select An agent is online
choose Show chat as trigger,
click Save button
Offline

It's not necessary to disable your WebChat when you're not available. During your off time you can use the chat like/as a form. This way users can leave their questions and contact information so you can get back to them later/the next day.

To set things up, again use a Rule:
go to Rules,
click + Add Rule,
click WebChat,
select All agents are busy
or The time is... and configure your closing hours.
choose Show form or Send flow as trigger,
click Save button
To obtain user's contact information through flow, read Automatically generate Leads