How to use Customer Support Suite in big Teams
Big teams need to be well organized in order to be efficient. At Chatvisor, we set ourselves the goal to make the administration of your team(s) as easy as possible. The platform differentiates between users, teams and roles.
One user can be part of several teams. Roles can be assigned to users to restrict and give permission to certain parts of the application.
Learn how to invite/manage Users, Teams and Roles.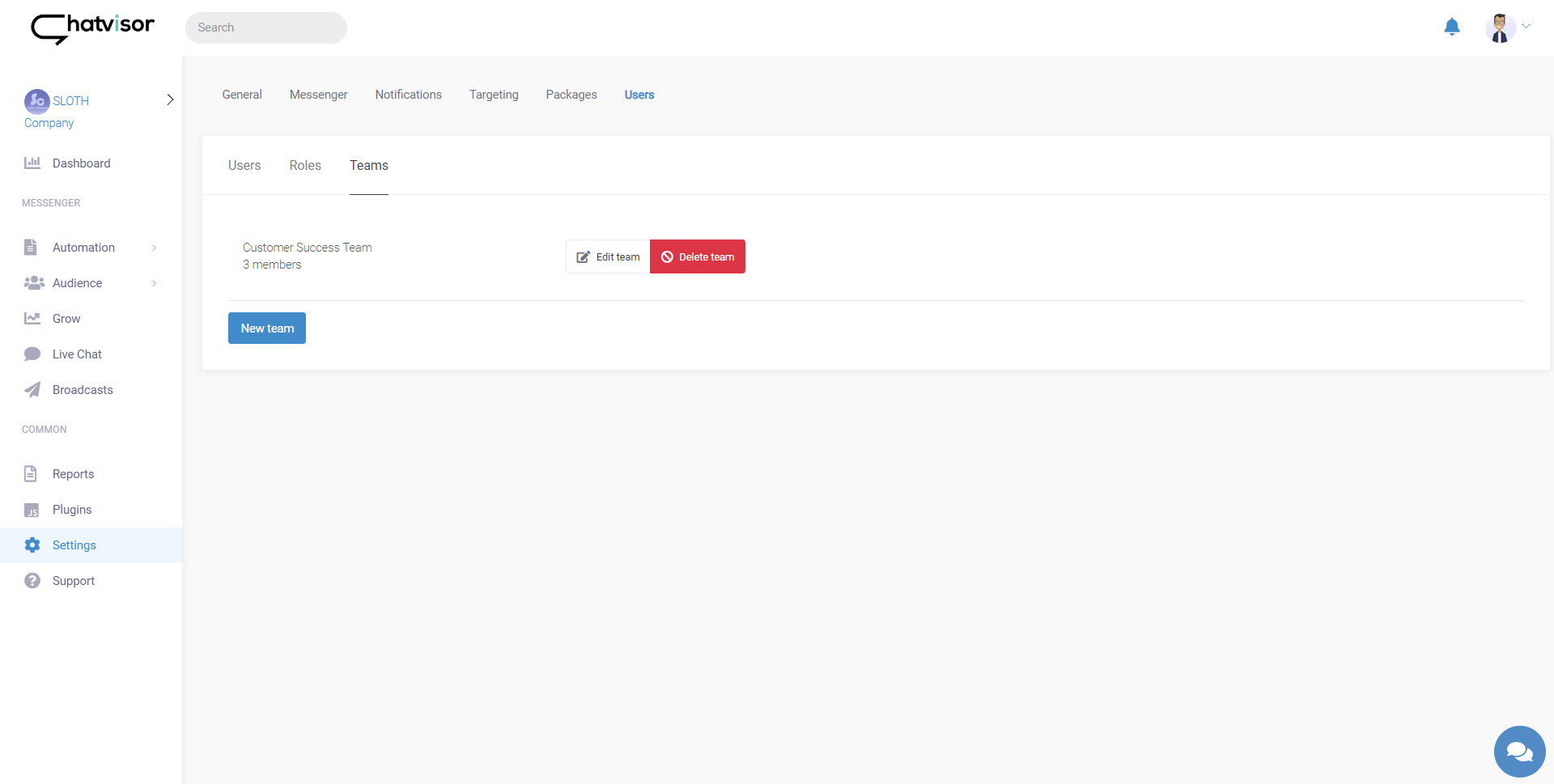 In the LiveChat you can assign chats to users. The user will be notified about the newly assigned chat request. He will find the message/chat in his "Unresolved"/"My" folder.
Further you can assign chats to whole teams, so that the first available team member can take care of the request. All team members will be notified that a new message came in.