In this article you learn what options for configuration the WebChat provides. First, browse to the plugin menu.
If you have activated the WebChat already through the First Steps, a "WebChat Plugin" should be visible. Click it and choose Edit.
If not, click + Add Plugin and choose WebChat.
Configuration: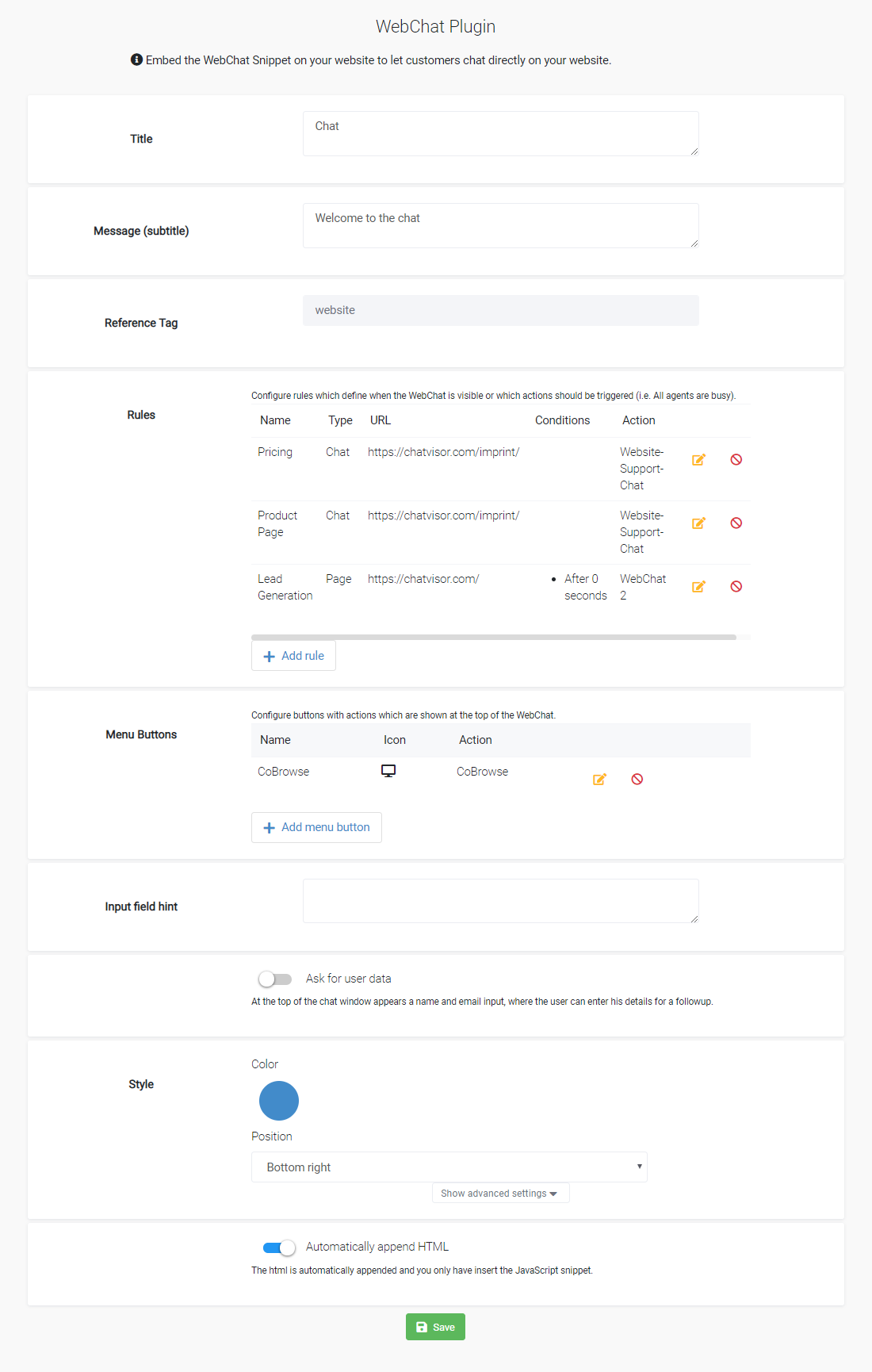 Result: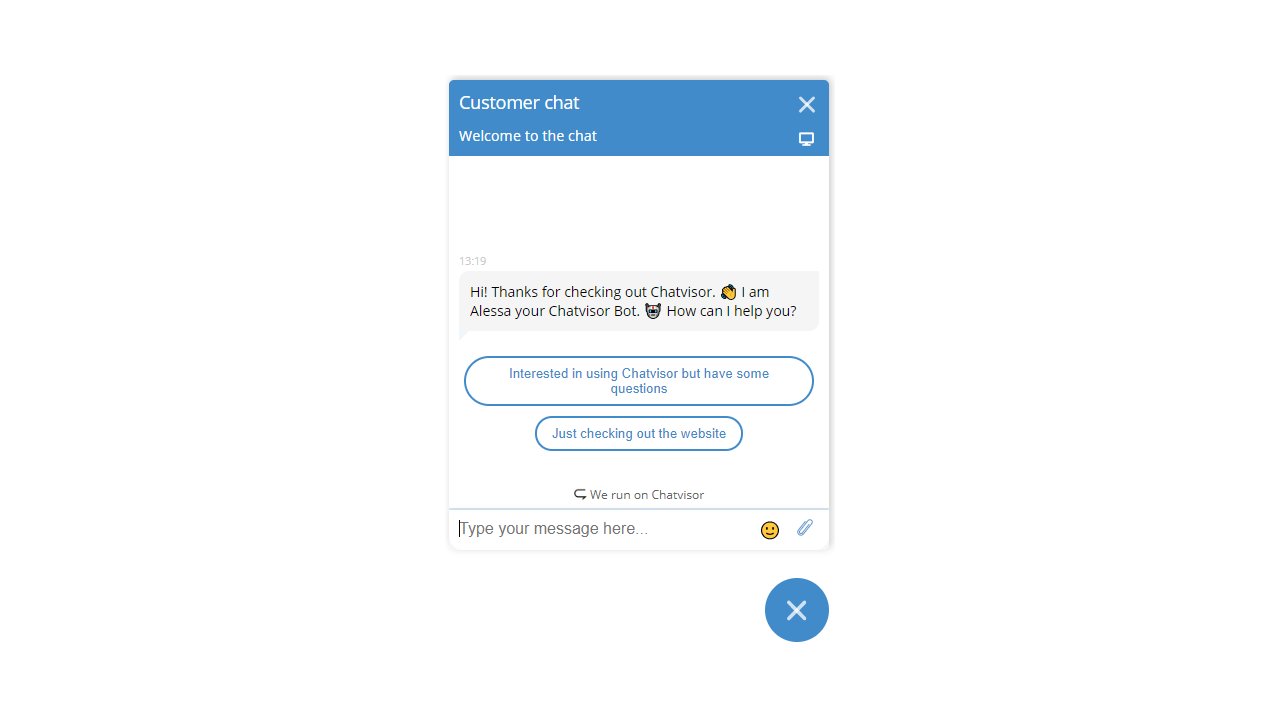 Configuration
Title

You can set the title of your chat implementation individually, the default title is "Chat" (see screenshot above).
Message (subtitle)

You can set an inviting message or subtitle individually, the default message is "Welcome to the chat" (see screenshot above).
Reference Tag
Rules
Menu Buttons

With Menu Buttons you can provide users a shortcut to start standard interactions. The click of the button will trigger a Flow. Click + Add menu button to create a new button.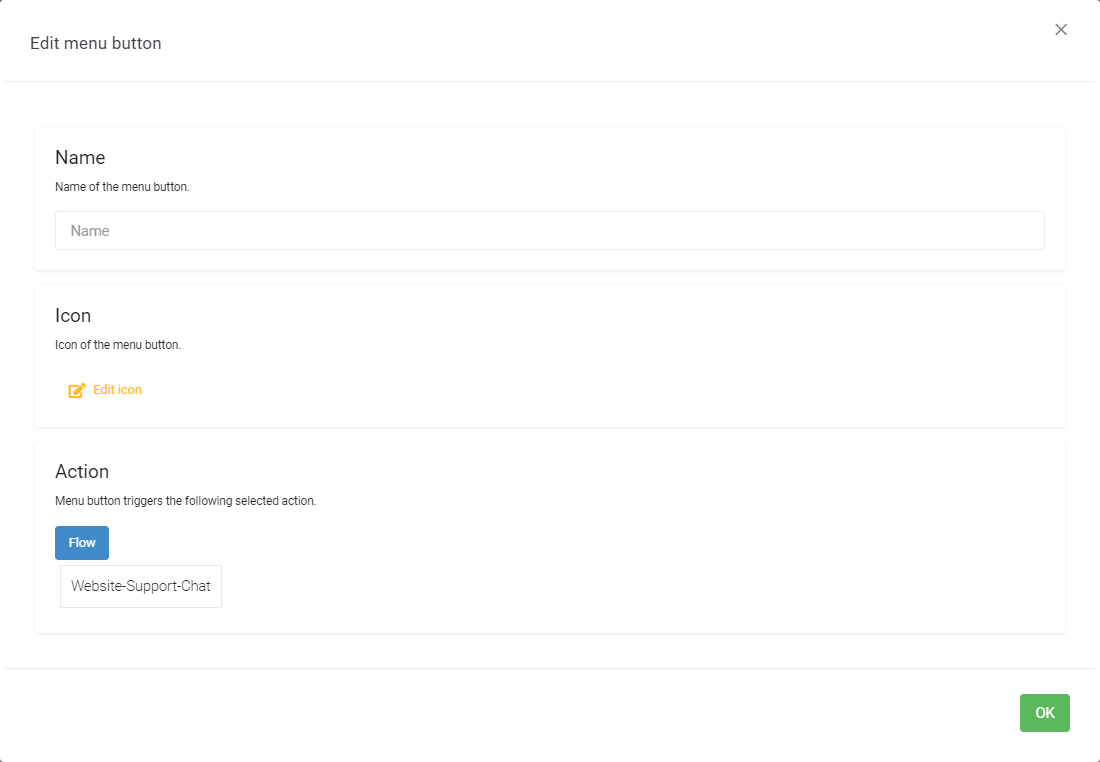 Name: This is the name of the button.
When the button is clicked, the Name will be displayed as message in the conversation.
Icon: Choose an Icon that should be displayed in the chat.
Action: Select a Flow that should be triggered when the button is clicked.

This how the buttons will be located and look like in the Chat.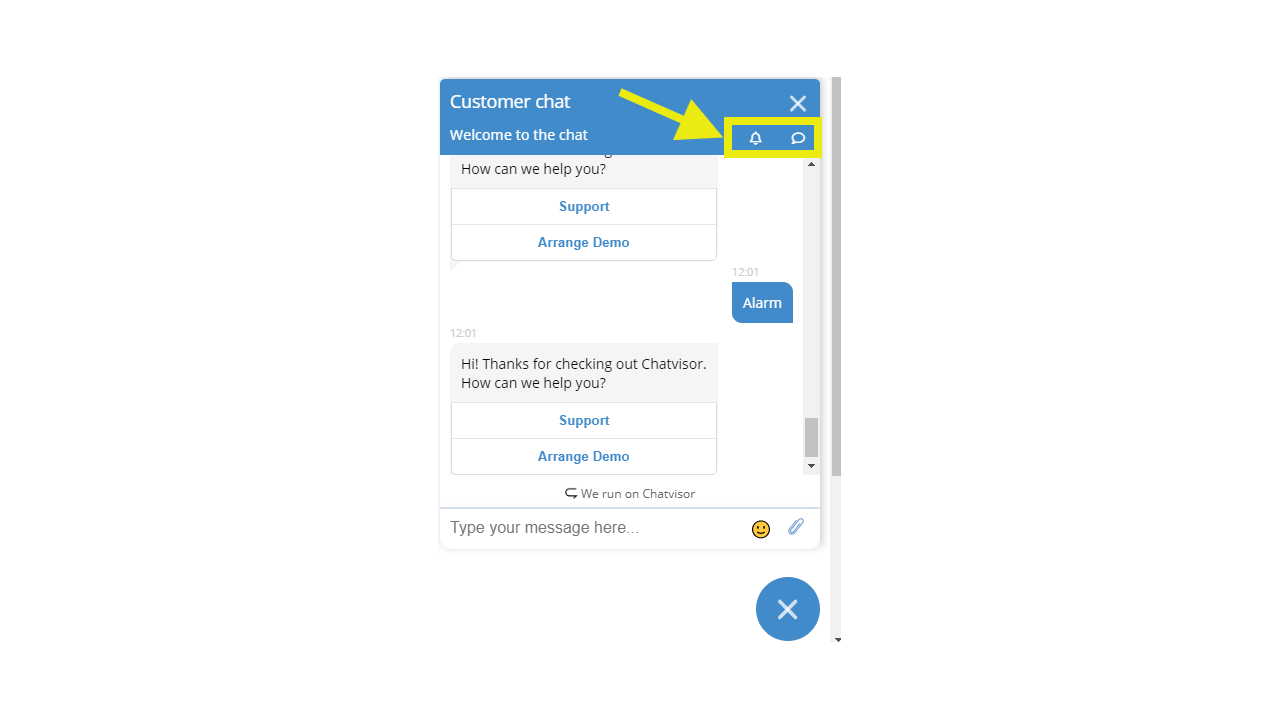 Input field hint

You can set an individual hint into the input field (chat field), the default hint is "Type your message here" (see screenshot above).
Ask for user data

At the top of the chat window appears a name and email input, where the user can enter his details for a followup.
Style

You can configure the main color of the chat according your branding and choose the position of the chat bubble.
Advanced Style

By clicking Show advanced settings you will find the option Custom CSS URL. To individually design your WebChat, you can link to a custom CSS here.
Automatically append HTML

The HTML is automatically appended and you only need to insert the JavaScript snippet.
Implementation