Ways to join a Visitor's Session
There are different ways to join a website visitor's session. Depending on your optin requirement configuration, the following ways are possible (there are either optin methods and non-optin methods):
manually (non-optin)
from LiveChat

through User Details (non-optin)
after "Ask to Screenshare" (optin)

by entering ID (optin)
due to a notification (optin) (coming soon)
1. Manually

You can pick and click single sessions that are currently active on your website in the LiveView menu.
2. LiveChat

There are two ways to join a visitor in the LiveChat:
User Details

When a user sent you a message, he is visible in LiveChat. Further you can always see if he's currently active on your website. When so, you can also see the red LIVE button. Clicking the LIVE button makes you join the visitor's session.

Ask to Screenshare

When an optin should be required, the before mentioned LIVE button won't be available. To gather the optin you can ask the visitor during chat, if he wants to share his screen with you using the "Ask for Screenshare" feature. If he accepts your request, the LIVE button will be available.
Entering ID

In case you implemented the Embedded Session ID or the Optin Widget, the visitor can share his Session ID with you. You can enter the Session ID in the LiveView menu to join the visitor's session.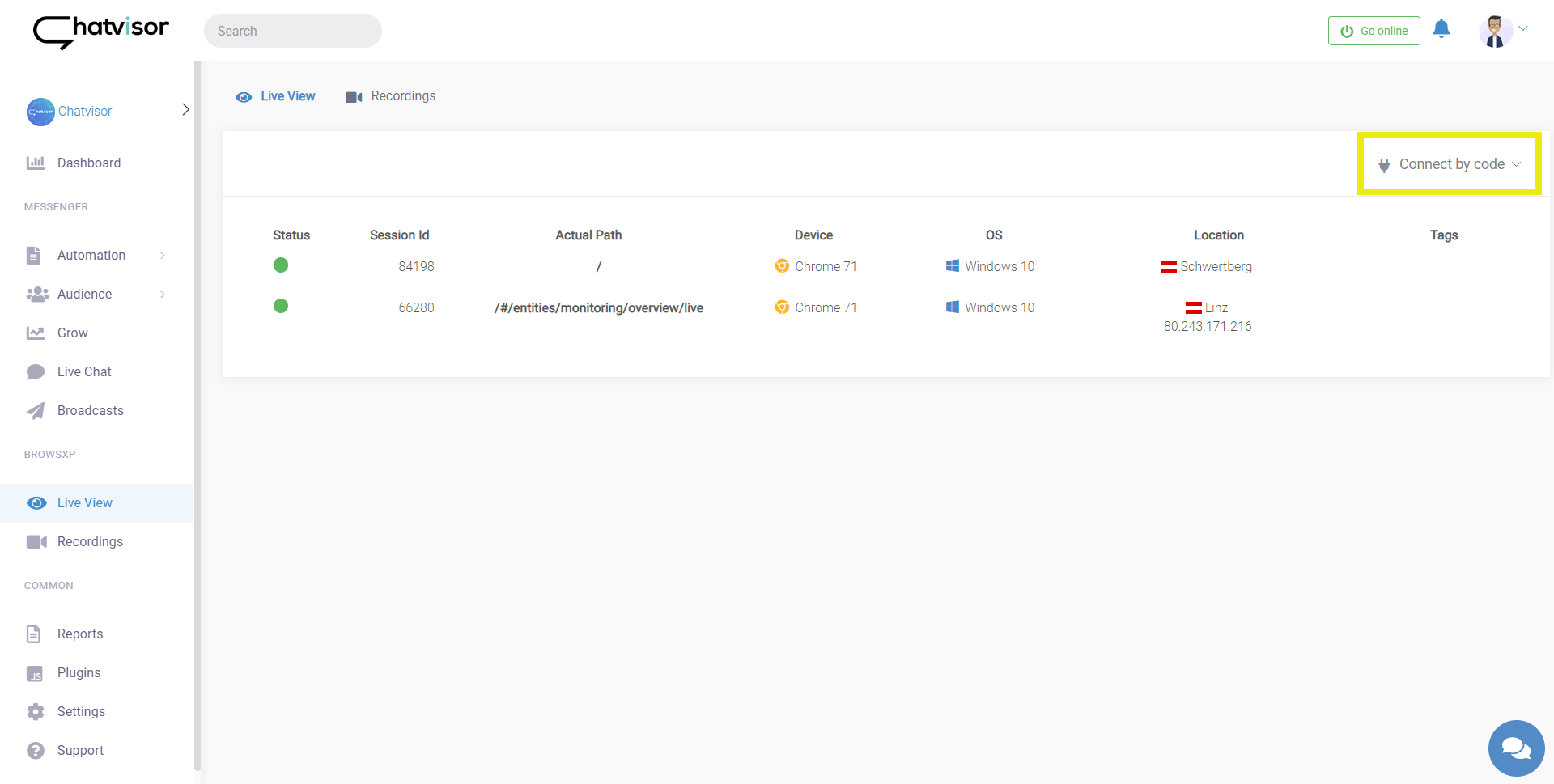 4. Notification

Coming soon!