This article shall give you an understanding what you can do during a cobrowsing session. To learn how to start a CoBrowsing session - visit Starting a CoBrowsing Session
CoBrowsing stands short for collaborative browsing. It is a technique to screen share on websites. It further allows to take control over the visitor's mouse to give first-hand support. CoBrowsing works without any downloads and browser extensions.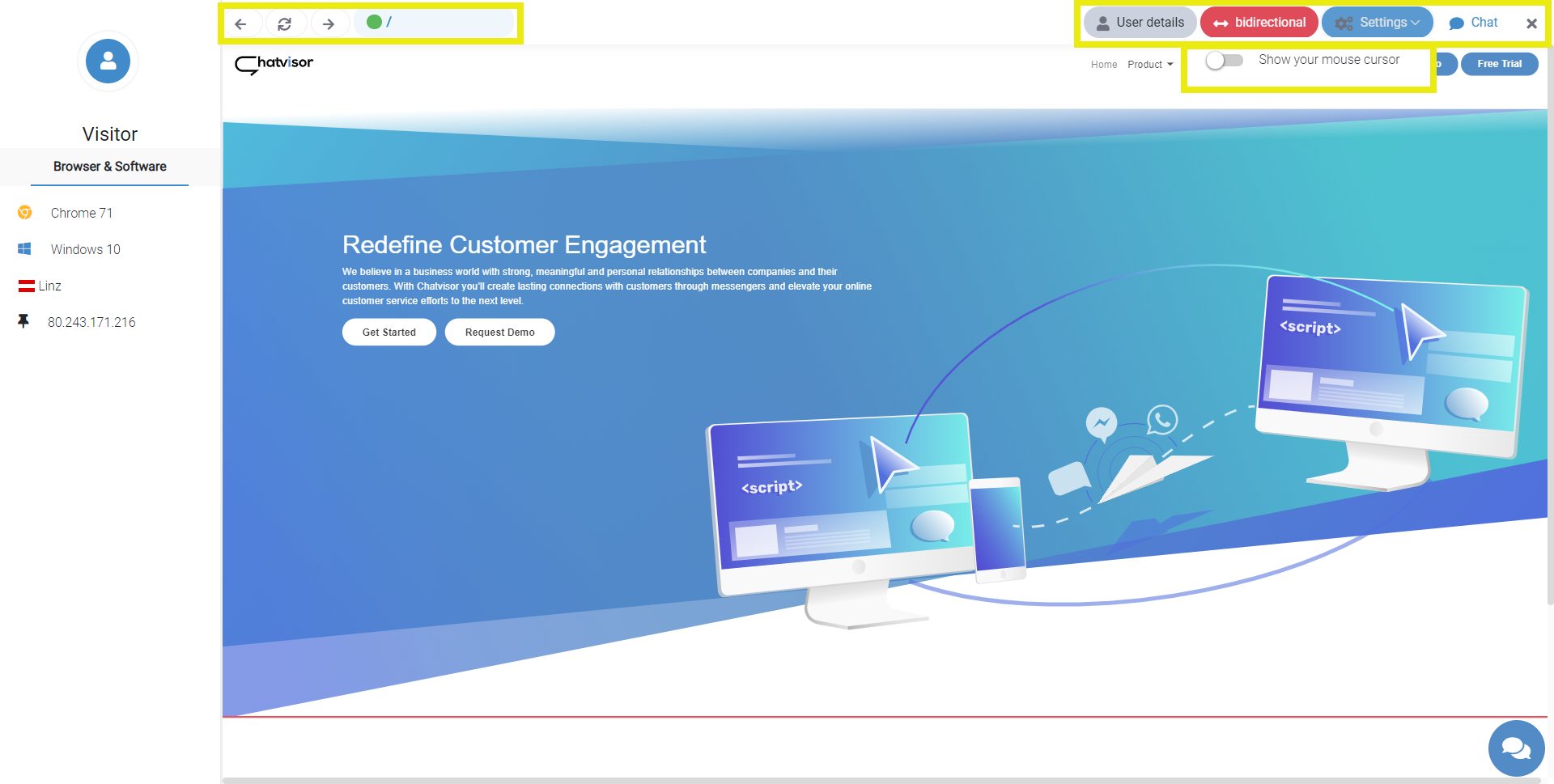 We can differentiate in two states:
Screen Sharing only (bidirectional not activated)
CoBrowsing (bidirectional activated)
1. Screen Sharing only

Without bidirectional activated, you can watch the visitor in real-time browsing your site - including his mouse cursor. Further you can see:
visitor details
current URL/path
User details button - folds/unfolds visitor details (allows fullscreen)
bidirectional button
Chat button - you can start chatting with users that are online
X (close session) button
2. CoBrowsing

When bidirectional is activated, you're able to interact with the page and navigate through clicking and scrolling. It basically adds a second mouse to the visitor's view.
To avoid "scrolling chaos" always communicate and make sure who's in command of the mouse now and what user (visitor or you) is "leading the way".
Activating bidirectional adds the following to your menu:
Settings button
By default your mouse is invisible. You can change that here.
page navigation buttons
Back '<', refresh page and forward '>'.
When the visitor marks a text, it will be shared - when you mark a text, it will not be shared.