In LiveView you find yourself an overview of all currently active sessions on your website.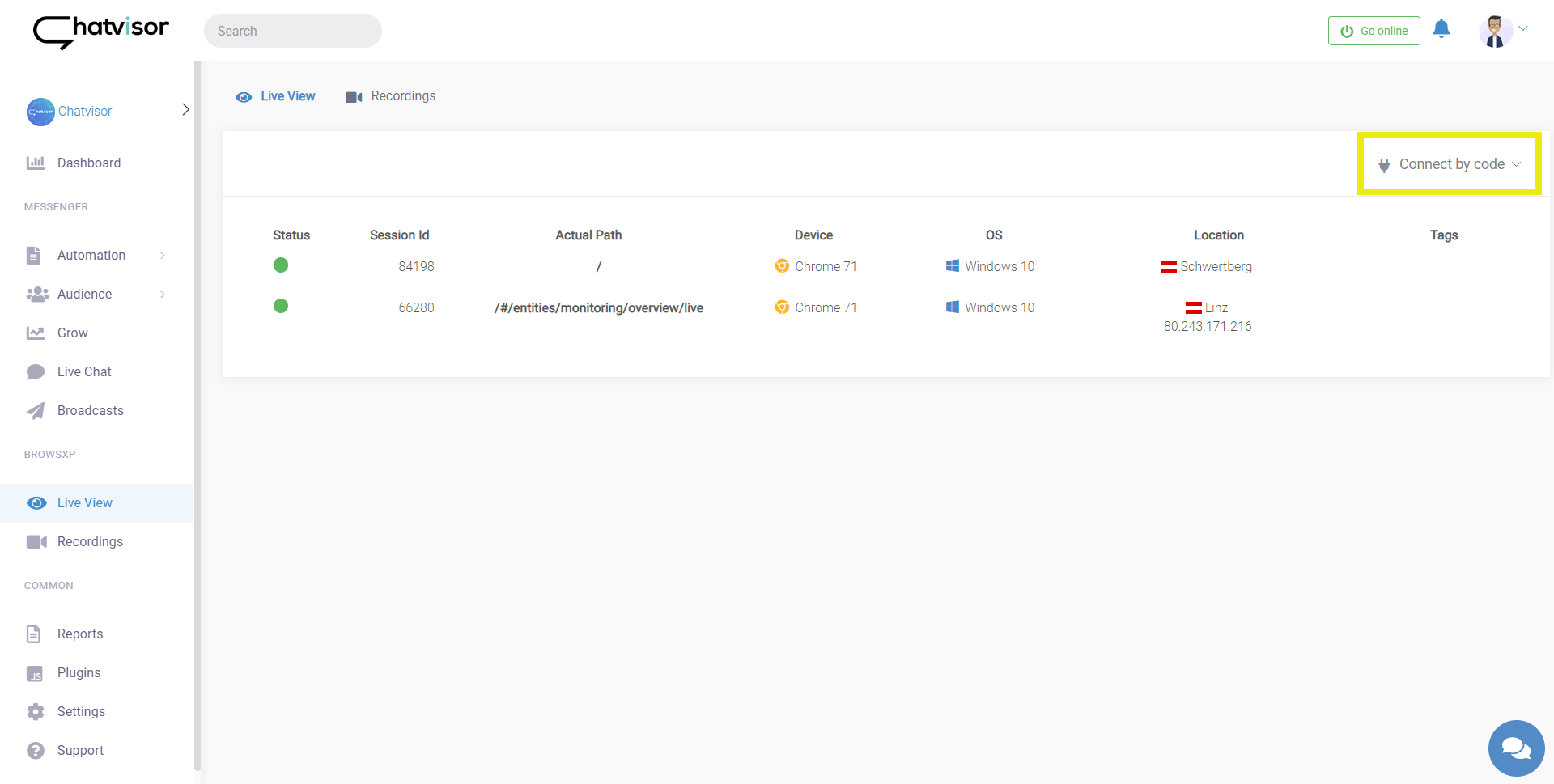 With every session, some additional information in displayed:
Status
Is green when the visitor is currently active on your website. Is red when the visitor has your website opened as a tab or in another browser window, but is currently doing something else than actively browsing your site.
Session Id
The session id is the unique number to identify a user - see EmbeddedSession ID.
Actual Path
Shows where the user is currently on your page.
Device
Shows browser the user is using.
OS
Shows operating system the user is using.
Location
Shows location of user.
Tags
Through tags additional information is displayed, that for example can be the user's user name in your web application.
Join Website Session, start CoBrowsing

By clicking a session, you join the visitor's website session, where you'll see the visitors screen to further engage with him by
starting to chat or
starting to cobrowse (take over mouse control).
Connect by Code - here you can enter the user's Session ID to connect with him and join his session.
Learn more about what to do in a CoBrowsing Session