To watch a Session Recording, pick a session in Recordings: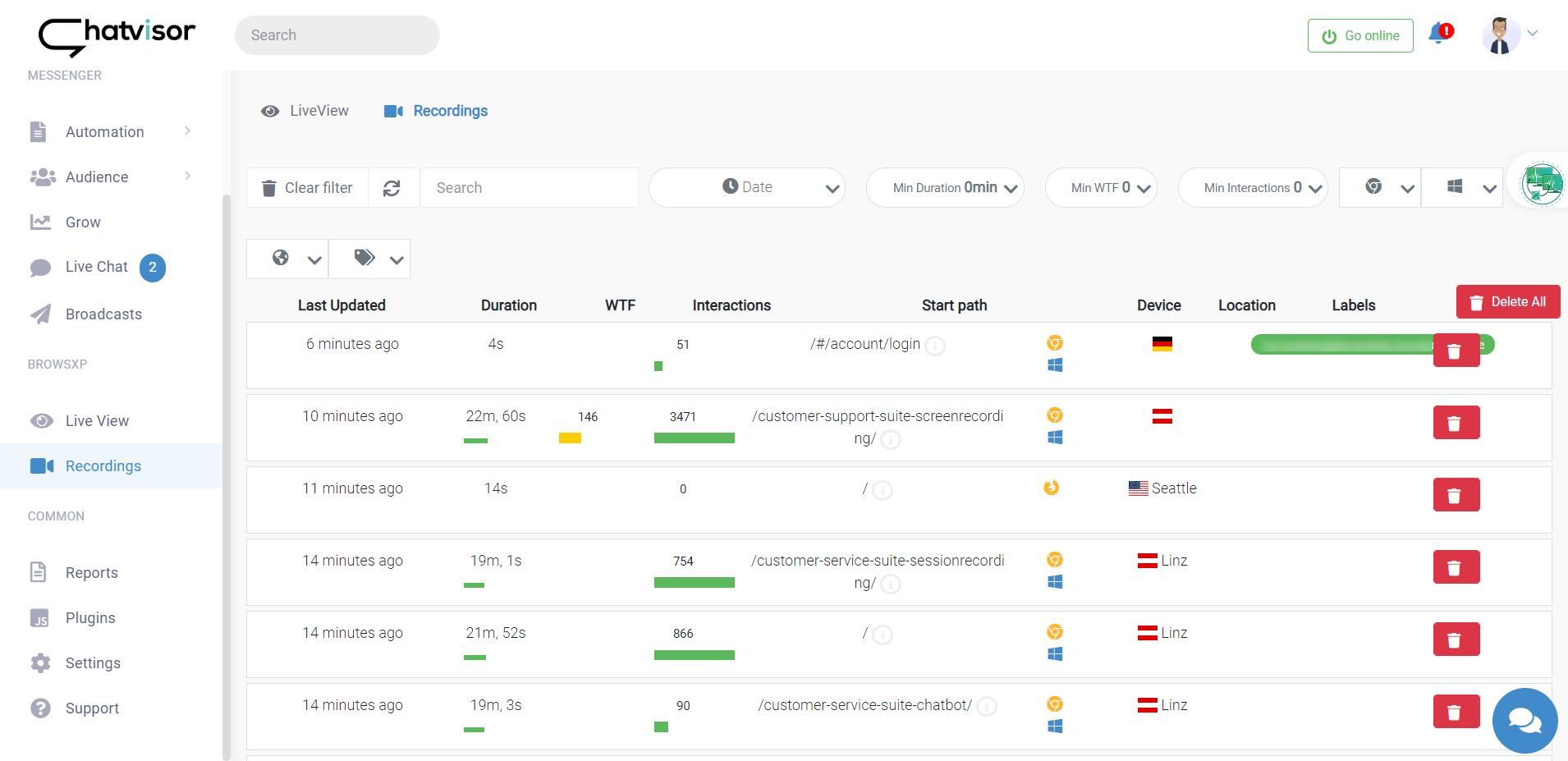 After picking a session you'll find yourself in the Session Replay / Session Player. It should look like that: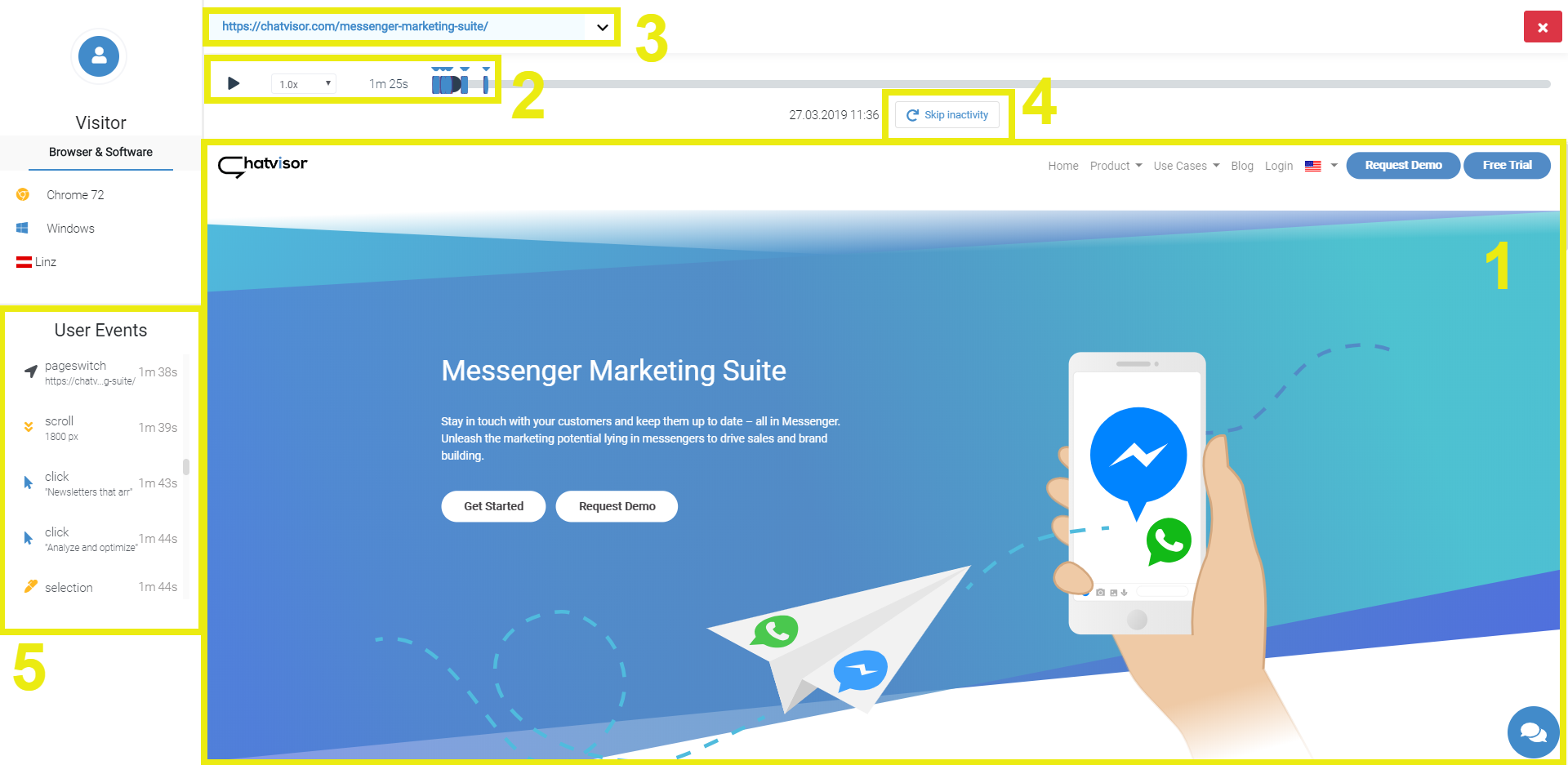 In the player you find the following features (see numeration in above image):
Customer Session
Navigation Bar
Skip Inactivity Feature
Page Navigation Bar
User Events
1. Customer Session

In this window you see the video of the user browsing your website/application.
2. Navigation Bar

You can navigate through the user sessions like in a video. Further you can increase the replay speed up to 5x speed.
The blue lines in the Navigation Bar mark user activities.
3. Skip Inactivity Feature

By activating Skip inactivity the recording skips inactive phases during the user session and fast-forwards from activity to activity. This helps you to don't waste any time watching sessions without interaction.
4. Page Navigation Bar

The Page Navigation Bar allows you to see which pages the user visited and to navigate to the point in the recording when he switched to certain pages.
5. User Events

On the bottom-left you see the different interactions the user performed during a session. The different interactions are:
Click
Scroll
Pageswitch
Input
Selection
Java Script Error
Formular
By clicking on an action, you can navigate to that particular User Event.