Session Recordings History
In Recordings you find a list of all customer sessions that were recorded. By default they are ordered by their recency. You can re-order the list by using various filters.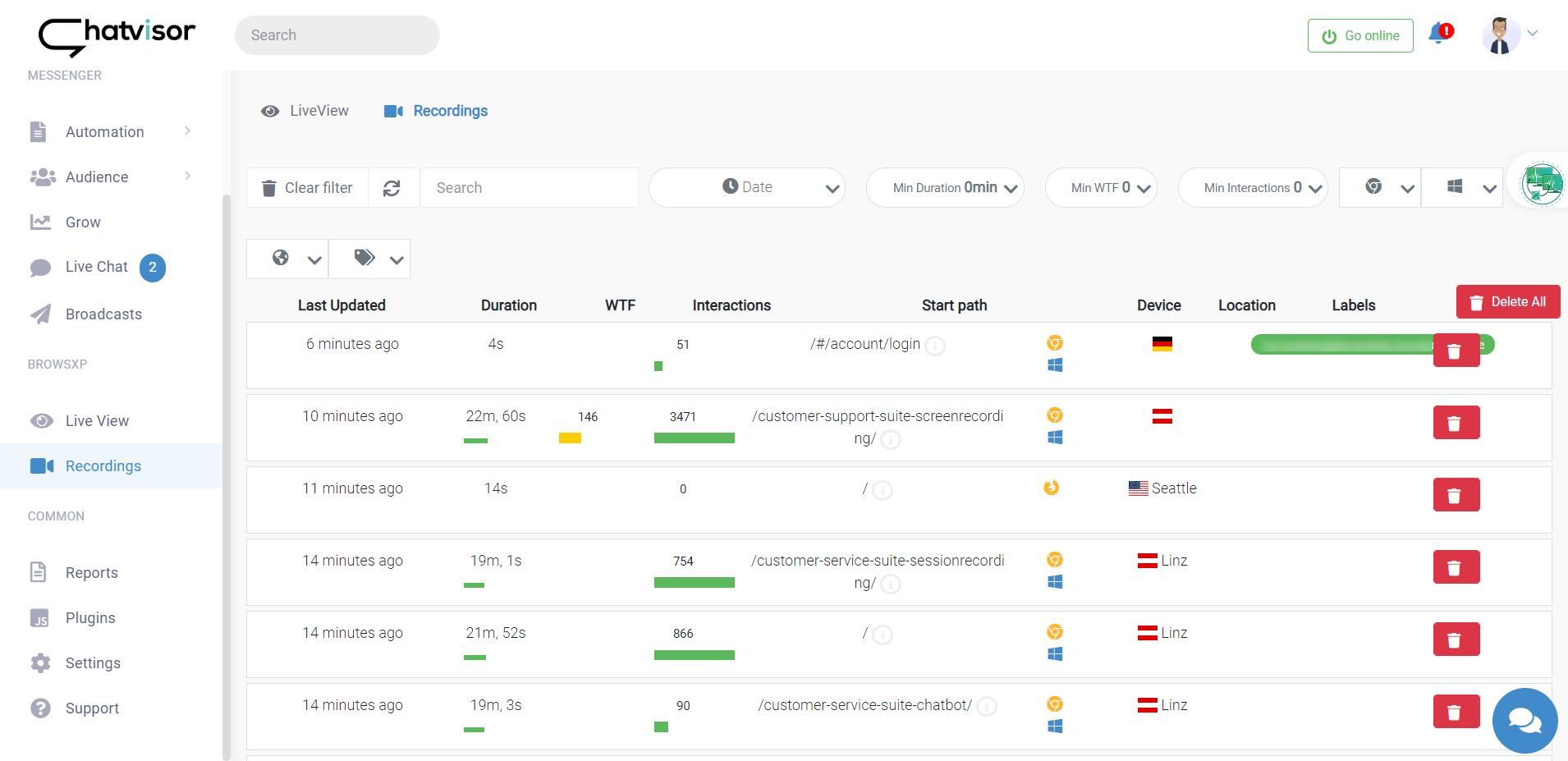 Since we don't want you to be watching session recordings all day long, Chatvisor calculates the Interaction Count and the WTF Factor. Both metrics have the goal to help you find relevant sessions, sessions you can learn from or where something unexpected happened, quickly.
Interaction Count

The Interaction Count takes the following interactions into account and is a cumulation of each interaction score. Each interaction is weighed according the strengh of intention the user expresses through each of them them.
Klicks (10)
Scrolls (10)
Form submits (50)
Selection events (i.e. highlightning text) (1)
Inputs (drop down, checkbox) (20)
WTF Factor

The WTF Factor analyzes the behavior of users and detecs page errors. Here are some examples which are taken into account by this metric:
user rage clicks
user submits form repeatedly
user scrolling patterns

e.g. user scrolls up and down repeatedly without traveling much vertical distance -> user is disoriented, might not find what he's looking for.

java script error